FSCS into the 2020s: Protecting the future
Our mission is to provide a trusted compensation service for customers when financial firms fail. This helps to raise public confidence in the financial services industry.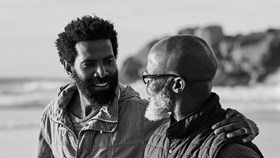 Who we are and how we help
We aim to build and maintain the trust of everyone we work with through rigorously independent decisions, efficient operations, resilience in tackling financial failures and always putting our customers first.
We don't just protect consumers with claims against failed firms, we promote awareness and understanding of FSCS protection, learn lessons and work with our stakeholders to help prevent future costs and failures.
The key challenges
Customer expectations
Customer expectations are rising - companies are harnessing digital technology to offer customers quicker, easier, more personal services.
Financial markets are changing fast - new ways to save and invest. Financial protection and education will need to keep pace with complexity and innovation.
Choice, complexity & vulnerability
People are expected to make more sophisticated financial decisions, particularly about retirement savings - with this comes greater risk and the need for better information.
Approximately half of UK adults show characteristics of potential vulnerability - low financial knowledge, low financial resilience, poor health or life events impacting financial well-being.
Technology & data security
Pace of technology change creates opportunities to improve ease and speed of service, at a lower cost to levy payers.
Commitment to keeping personal data secure in a technology-driven world remains critical.
Continual challenge to simplify our online service, especially for complex claims.
Prevention as well as protection
Our industry stakeholders recognise the role that FSCS protection can play in giving consumers the confidence to seek independent financial advice and buy financial products.
FSCS must also be proactive in sharing its insights and intelligence with the regulators in order to reduce the risk of future failure.
Since its establishment in 2001, FSCS has paid out hundreds of millions in compensation as a result of firm failures, often precipitated by the mis-selling of products unsuitable for mainstream investors.
Prepare
FSCS must be able to protect consumers in a crisis or in the event of major failures to maintain public confidence and financial stability.
Protect
FSCS is known and trusted for protection that puts people back on track through outstanding customer experience.
Prevent
FSCS collaborates with our regulatory and industry stakeholders to prevent future failure and to reduce compensation costs.
Promote
The full range of FSCS protection is known about and trusted.