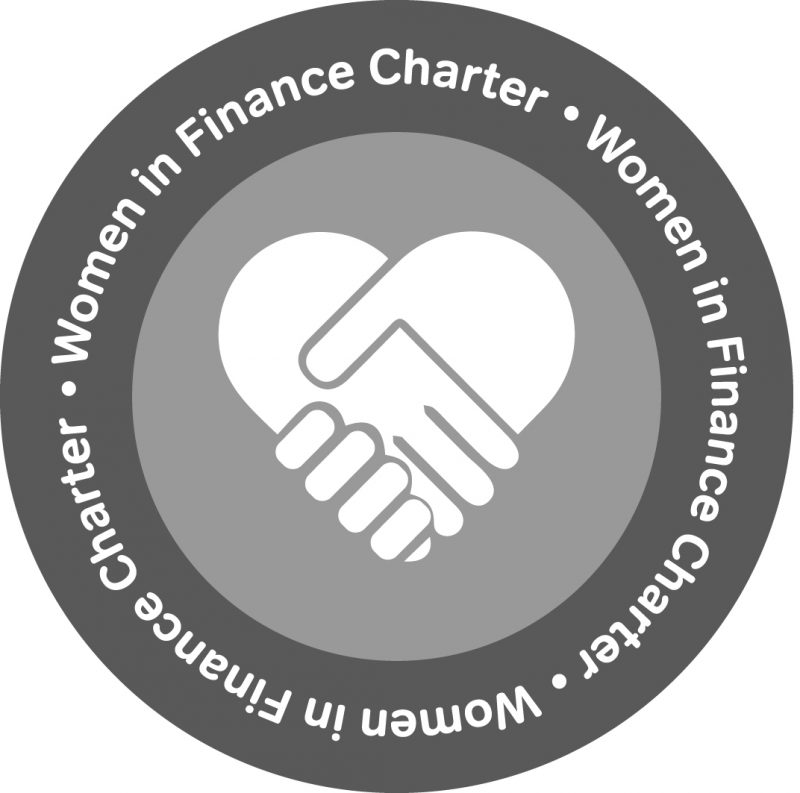 FSCS is proud to be a signatory of the Women in Finance Charter, promoting gender diversity in financial services.
Caroline Rainbird, FSCS Chief Executive, is the senior executive responsible and accountable for gender diversity and inclusion.
As part of the charter, we are committing to the following internal targets for gender diversity:
50% women in senior management roles by March 2022.
50/50 gender split (equal numbers of female and male candidates) shortlisted for all vacant roles.
Increase female representation within IT and data teams to 20% by March 2022.
Balanced scorecard metric
| | | | |
| --- | --- | --- | --- |
| | Actual 2020 | Actual 2019 | Actual 2018 |
| % of women in senior management | 57% | 36% | 33% |

To drive our progress towards gender parity, we ensure that we measure the number and percentage of women at all levels of the organisation. We are proud to have achieved an increase of 24% in our first two years as signatories of the charter, already exceeding our goal of 50% women in leadership in the organisation by 2022.
Increasing the representation of women in senior roles remains a key priority for the 2020s. Data has provided evidence to support the premise that people who differ from one another in gender, ethnicity or other characteristics bring a diversity of perspectives to an organisation which in turn enhances creativity and lessens group-think scenarios. Studies on females in management have shown that women in leadership provided organisations with greater innovation and increased growth.
To enable the organisation to leverage the above it was agreed that an equal split in the management population would provide the required diversity of thought, skills and innovation required to meet the challenging new strategy for the 2020s. We have introduced gender diverse recruitment panels and deliver unconscious bias training for all staff. A female-specific leadership programme and new career pathway process was implemented in 2020, to equip female employees with the skills and abilities to progress into leadership roles.