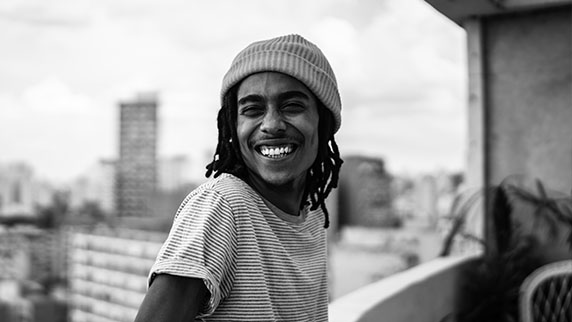 Protecting your financial future
Scammers know you might be considering your savings and investments at the moment.
Low interest rates and market uncertainty during the Covid-19 pandemic could be unsettling if you're thinking about your future, perhaps even planning for retirement. Scammers know that you might be considering your savings and investments at the moment, trying to make the most of your money.
Just as we're being asked to 'stay alert' when it comes to managing the spread of coronavirus in the UK, it's wise to follow the same advice when it comes to managing your finances. Unfortunately, major events like the current pandemic often provide just the opportunity scammers are looking for.
You could fall victim to a scam in many ways. A text message appearing to be from your bank might convince you to transfer money to another account, or you might be asked to pay a fee to 'unlock' a large amount of compensation that simply doesn't exist. Sometimes these people even impersonate FSCS and use our logo.
It might be that a scam only leaves you a few pounds out of pocket and causes embarrassment more than anything else. But, if you're thinking about moving investments or pension pots, you might be putting your life savings at risk and the impact could be devastating.
What to look out for
Scammers are getting more and more sophisticated. Sometimes there are 'red flags' that are easy to spot - like poor spelling and grammar - but that's not always the case.
When it comes to investments, here are a few things to look out for:
Being offered returns or interest rates that seem too good to be true - you might see something online, in an email or get a phone call.
Someone you don't know getting in touch out of the blue - they might know details about your current investments or pension which makes them seem genuine.
Being rushed into making a decision - you might be told that something is a 'limited offer' or that you have to sign up right now to get the rate you've been promised.
Sometimes, customers contact us directly and show us things that don't look right. We share anything we learn with the Financial Conduct Authority (FCA) and other relevant authorities, taking action ourselves if we can.
James Darbyshire is FSCS' Interim Chief Counsel and Fraud Officer. He's committed to protecting consumers from online scams.
James says: "We're definitely seeing scams becoming more and more convincing. Recently, we had someone tell us that an investment opportunity they were looking at gave them a letter claiming to be from FSCS, confirming that their investment would be protected up to £85,000 if something went wrong. The letter was fake, but it looked very real. Scammers can easily find company logos and staff details online to help convince consumers - so it's really important that investors and savers check that they're dealing with a real business offering protected products."
Where to go for help and advice
Even if nothing is worrying you, it's better to be safe than sorry. If you're thinking about using the services of a provider or financial adviser, always check the FCA register to make sure they're authorised to carry out the service they are providing you. The register has been revamped recently, and there's a useful video and guidance on the page to help you use it.
If you're thinking about investing your money or making changes to your pension, then ScamSmart is there to help you avoid scams. You might have heard their adverts on the radio or seen them on TV this summer, and the site contains plenty of information on what to look out for.
For free and impartial advice on all money and pensions matters, the Money and Pensions Service (MaPS) is available online, over the phone, or even via WhatsApp.