Bereavement
The loss of a loved one is never easy. At FSCS, we aim to make claiming on behalf of a lost loved one as simple and stress-free as possible.
Sending documents may be the last thing you feel like doing. But for us to help you, we'll need some important documentation.
This page outlines the information you'll need to send us when beginning a claim, as well as signposting a number of organisations for further support.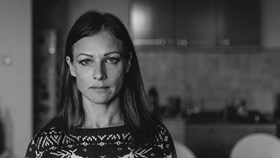 Getting the following information together will help us conclude our investigation as quickly as possible, giving you time to focus on your own priorities. We'll need:
Grant of probate/letter of administration – if there is one.
Will – if there is one.
Confirmation there is no grant of probate/letter of administration/will, and that the deceased passed away Intestate.
What to expect
To avoid unnecessary delays to your claim, please ensure all executor(s) or administrator(s), have reviewed and signed the application form.
Even if executors are solely listed on the will they will still need to review and sign the application form.
If for any reason an executor is not able/willing to complete or sign, the main executor must explain why in their response.
If an executor has subsequently passed away, or if the claim is in progress, a copy of the death certificate will be required, unless it is not practical to do so. For example, if the executor was a professional one and had since retired and passed away, it shuold be indicated the professional is no longer acting in that capacity.
Next steps
Once we've all the required documents we will begin our investigation, providing regular updates throughout. To avoid delays if your claim's successful, we need bank details to pay any compensation due. The nominated payee account requires that all have signed to agree it.
If paying a beneficiary account, you will need to sign an additional indemnity form – if it's needed we'll supply one
Copies of ID documentation will be required for all those who sign the application form, e.g., if there are three executors, ID will be required for all three.
We understand that this process might be overwhelming. If you require any extra assistance, please do not hesitate to get in touch.
If you need support beyond what we're able to provide, see the links to the right.