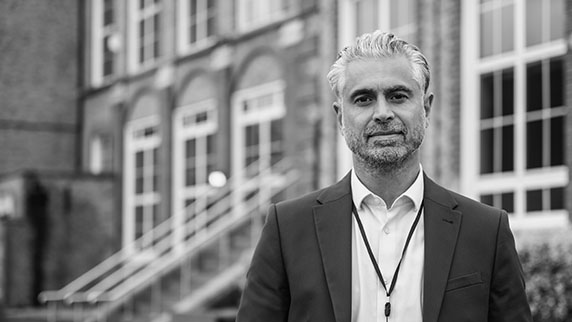 Stay safe from scammers
FSCS will never ask for money.
Scammers are always looking for ways to persuade you to part with your money. They may even pretend to be from FSCS to target you. But it's easy to stay scam smart, spot fraudsters and keep safe online when claiming with FSCS.
How can I tell if I'm dealing with a scammer, not FSCS?
Firstly, FSCS will never ask you for money. Not before we start, not during the claims process and not afterwards. We're a completely free service funded by a levy on the financial industry. That means it costs nothing to make a claim, whether you're successful or not.
Unfortunately, fraud is now the most common crime in the UK. But we've seen some things in the past that might help you spot when something's wrong:
Fake websites that ask you to register a claim with FSCS - always go directly to www.fscs.org.uk.
Scam emails that promise high-value compensation payments in return for up-front fees or personal details, like copies of ID documents.
False email addresses like fscs.headoffice@gmail.com and gary.benton@fscs.ltd - we will always use addresses that end with @fscs.org.uk. More sophisticated scammers may be able to 'clone' these to seem genuine though, so always be on your guard.
Recently, we've had specific reports that people have been approached by fraudsters claiming to be from FSCS. Sometimes they use real names of FSCS employees that are publically available, but we've seen false names like Araminta Ratliff, Verena Black, Colin Clarke, Johnatan Narracci and Laura Cruder used too.
Read more about the latest scams that have been reported to FSCS.
What should I do?
If someone gets in touch claiming to work for FSCS and you're in any doubt at all, contact us directly.
Scammers impersonating FSCS is one problem, but scams can appear anywhere in financial services. To keep yourself safe, always check the details of who you're dealing with. Ask yourself, is the provider genuine, and is the person you're speaking to who they say they are? You can check if the provider is authorised on the Financial Conduct Authority's register and check the FCA's warning list for further peace of mind.
If you suspect fraud or think you've been a victim of fraud, contact Action Fraud on 0300 123 2040. If the fraud involves FSCS, contact us. We take your privacy seriously and will never pass on your details to third parties.