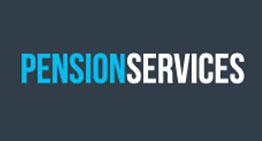 1 Stop Financial Services
Under investigation 14 Jul, 2014
You might be eligible for compensation
Fast Pensions Limited and five other related companies were wound up at the High Court on 30 May 2018.
In July 2018 Dalriada Trustees Ltd was formally appointed by the Pensions Regulator to act as an independent trustee to 15 pension schemes linked to Fast Pensions Ltd.
FSCS understands that a number of consumers received advice from both FCA authorised and unauthorised financial advisers to transfer their existing pension arrangements into one of 15 schemes linked to Fast Pensions.
Some consumers received cold calls offering free pension reviews, while others were told that they could get a loan if they transferred their pension savings to one of the Fast Pensions' schemes. In some cases pension monies were invested into high risk investments, some of which have become illiquid.
FSCS
Contact us by phone on the number below, or via the contact form on the Contact us page.
0800 678 1100
25 Jun, 2019
FSCS is accepting claims against failed FCA authorised financial advisers, including 1 Stop Financial Services, who gave advice to customers to transfer their pensions into one of the 15 schemes linked to Fast Pensions.
However, claims have not yet been passed to our claims teams for assessment. Firstly we need to establish whether there are protected claims against these financial advisers. For this to happen we need to know that the financial advisers who gave the advice owe a civil liability to customers that would enable them to be sued in court.
FSCS has been working with the independent trustee, Dalriada, and other parties in order to obtain firm records and other documentation that will help us to reach a view on whether there are protected claims.