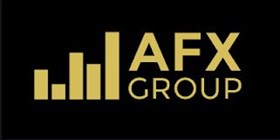 AFX Markets Ltd
In special administration 27 August 2019
FRN: 560872
AFX Markets Ltd (AFX) is an online FOREX and CFD broker and was
placed
in Special Administration following a court application made by the FCA on 27 August 2019
.
At the hearing, Jonathan Avery-Gee and Daniel Richardson of CG Recovery
were appointed
Special Administrators of AFX by the court (the High Court of Justice of England and Wales)
.
The FCA made the court application because of concerns that AFX was unable (or likely to be unable) to pay its debts.
Also, special administration would protect client money, and help return that money to clients as soon as possible
.
A previous court action by the FCA (on 31 July) froze all AFX's assets and required AFX to stop any regulated activity, except to close all open positions
.
The FCA took this action because of concerns on AFX's financial position and its arrangements for safeguarding client money
.
See our investment compensation limits and their conditions on our Investments page.
We've sent you an email - you'll need to open it and click on the 'Confirm subscription' to receive updates
You've successfully subscribed to updates. You'll receive news on this firm as we publish it.
28 Aug, 2019

The Special Administrators will carry out an assessment of the client money held by the firm to confirm the current position

.

After this, the Special Administrators will work to return as much client money as possible to customers, as

quickly

as possible

.

FSCS is working

closely

with the Special Administrators to determine the firm's position in regards to client money

. At this stage there is no need for customers to make a claim with FSCS. Instead, customers should subscribe to this page to receive the latest updates on FSCS's handling of the AFX failure.
CG & Co
Contact the Special Administarors by phone on the number below.