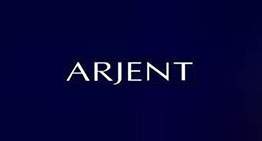 Arjent Limited
Under investigation 27 Apr, 2017
You might be eligible for compensation
Arjent Ltd entered administration in February 2016, and in February 2017 the firm was placed into liquidation. Arjent Ltd was declared in default by FSCS on 27 April 2017.
Arjent Ltd (Arjent) was a London-based wealth management company that offered specialist stockbroking and investment management services to its clients. Arjent specialised in building bespoke investment strategies for its clients, which included both professional and retail investors. Arjent was also affiliated with a U.S. based firm, Arjent LLC.
The Securities and Exchange Commission (SEC) in the U.S launched an investigation into Arjent and Arjent LLC in relation to alleged fraud carried out by the firm's CEO and chairman Robert P. DePalo.
In May 2015 the SEC brought charges against Mr DePalo alleging that he committed fraud by selling shares in a company called Pangaea Trading Partners and then misrepresenting to investors the value of Pangaea's assets and how investors' funds would be used.
The SEC alleged that Mr DePalo transferred $2.3 million of investor funds directly to his own bank accounts. In July 2018 Mr DePalo was convicted on a number of counts of grand larceny, money laundering and fraud.
Click the 'Latest updates' tab below for the most recent news on this firm.
FSCS
Contact us by phone on the number below, or via the contact form on the Contact us page.
0800 678 1100
18 Jun, 2019
FSCS declared Arjent in default on 27 April 2017. Although FSCS is accepting claims against Arjent, claims which are linked to the fraud carried out by Mr DePalo have not yet been passed to our claims processing teams for assessment.
For these claims, firstly we need to establish whether there are 'protected claims' against Arjent. For this to happen we need to know that Arjent owes a civil liability to customers that would enable them to sue the firm in court. Importantly, this civil liability must be in connection with a regulated activity carried out by the firm.
Currently our investigations are focussing on the extent of the fraud carried out, specifically in relation to certain debentures that were issued by Arjent. In addition we're investigating what impact the fraud may have had in causing losses to be suffered by customers.
This analysis will help us reach a view on what regulatory breaches may have occurred.
We hope to have concluded our initial investigations by the end of August 2019, at which time claims will be passed to our claims processing teams for assessment.