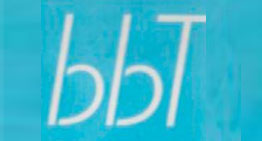 BBT Financial Services
Under investigation 01 Oct, 2018
You might be eligible for compensation
FSCS's position
BBT Financial Services was firm based in the United Kingdom and operated as an Independent Financial Adviser (IFA). BBT Financial Services is no longer authorised by the Financial Conduct Authority (FCA), and is no longer able to provide regulated products or services. FSCS is accepting claims against this firm.
FSCS
Contact us by phone on the number below, or via the contact form on the Contact us page.
0800 678 1100
28 Jun, 2019
Although FSCS is accepting claims against BBT Financial Services, claims haven't yet been passed to our claims processing teams for assessment. This is because we're still carrying out our investigations into the activities of the firm.
Firstly, we need to establish whether there are 'protected claims' against BBT Financial Services. For this to happen we need to know that the firm owes a civil liability to customers that would enable them to sue the firm in court. Importantly, this civil liability must be in connection with a regulated activity carried out by the firm.
Currently our investigations are focussing on allegations of fraud that have been made against the firm. The alleged fraudulent activity relates to theft and misappropriation of investor funds.
Right now FSCS is working with the North Yorkshire Police and other organisations in order understand the extent of the alleged fraud. These investigations will help us reach a view on what regulatory breaches may have occurred.
We hope to have concluded our initial investigations by the end of August 2019, at which time claims will be passed to our claims processing teams for assessment.