Under investigation
Since December 2017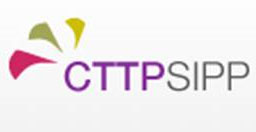 Register for our newsletter to get the latest updates on FSCS's handling of the CPPT Services Ltd failure direct to your inbox. Sign up at the bottom of this page.
CPPT Services Limited (CPPT) entered into a Company Voluntary Arrangement (CVA) in August 2017. FSCS is accepting claims against this firm.
CPPT Services Limited operated the CTTP SIPP. In January 2018 FSCS declared three SIPP operators, Brooklands Trustees Limited, Stadia Trustees Limited and Montpelier Pension Administration Services Limited in default. Since then FSCS has received a number of claims against these and other SIPP operators, including CPPT.
SIPP operator due diligence has been an industry 'hot topic' in recent years and FSCS is aware that there are a number of pending civil claims in the High Court against various SIPP operators in respect of alleged due diligence failings.
Claims submitted to FSCS against CPPT relate to the SIPP operators' due diligence obligations when accepting customers' investments. The majority of CPPT customers were advised by unauthorised firms to transfer existing pensions into the CTTP SIPP. Following the pension transfer, customers had their pension funds placed in high risk, non-standard investments, many of which have now become illiquid.
3 June 2019
Although FSCS is accepting claims against CPPT Services Limited, claims have not yet been passed to our claims processing teams for assessment. Firstly, we need to establish whether there are protected claims against CPPT. For this to happen we need to know that CPPT owes a civil liability to customers that would enable them to sue the firm in court.
FSCS is investigating the practices of CPPT, specifically seeking to establish what levels of due diligence were carried out by the firm, prior to permitting customers to make specific investments under their pensions.
FSCS has been working closely with FCA and the CVA Supervisor to obtain documents that demonstrate the level of due diligence carried out by CPPT. We're also working with legal counsel so that we can determine whether protected claims exist. Once these investigations are complete we'll begin assessing claims.
We hope to have finished our initial investigations before the end of July 2019. Once these investigations are complete we'll begin assessing claims. At this time a further update will be made to our website.
FSCS's data protection statement is available here and our privacy policy is here.
By entering a valid email address, you consent:
(i) to FSCS holding and processing your personal data;
(ii) to FSCS contacting you;
in each case, for the purpose of FSCS providing information to you about its position in relation to CPPT Services Ltd.