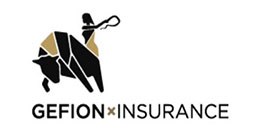 Gefion Insurance A/S
Licence revoked 29 June 2020
FRN: 706201
Gefion Insurance A/S (Gefion) is a Denmark-based insurance company. The Danish Financial Supervisory Authority (DFSA) withdrew Gefion's license to operate on 29 June 2020. This means that Gefion will be unable to underwrite any new insurance policies.
FSCS is working closely with the FCA and the DFSA to monitor the situation. We will continue to update this page with the latest developments.
Denmark-based Gefion sold a range of motor insurance products in the UK through a network of Managing General Agents ("MGAs") made up of: Cogent Insurance Services, J&M Insurance, Prestige Underwriting, Pukka Insurance and Tansar.
Types of policies sold include private motor insurance, taxi insurance, fleet insurance and courier insurance.
Gefion's UK policies remain in force and are currently valid.
The DFSA's press release also has more information for policyholders. Gefion's website can be found here.
FSCS
Contact us by phone on the number below, or via the contact form on the Contact us page.