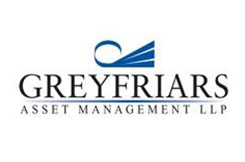 Greyfriars Asset Management LLP
Under investigation 01 October 2018
FRN: 229285
You might be eligible for compensation
Greyfriars Asset Management (Greyfriars) was placed into administration in October 2018.
FSCS began accepting claims against Greyfriars in February 2019.
Greyfriars offered Discretionary Fund Management (DFM) services to its clients. Claims submitted to FSCS against Greyfriars typically relate to a number of investment portfolios offered by Greyfriars. The portfolios were numbered one to six. The FCA had previously expressed concerns about Greyfriars' Portfolio Six offering in particular.
In 2016 the FCA instructed Greyfriars to stop accepting any new money into the Greyfriars Asset Management Portfolio Six on a permanent basis.
FSCS is also accepting and is currently assessing claims against independent financial advisers (IFAs), which have already been declared in default by FSCS, who advised their clients to invest through Greyfriars.
Many of these customers were advised by IFAs to transfer their existing pensions into SIPPs made up of high risk, non-standard investments, many of which have now become illiquid, which means they can't currently be sold or traded.

If you think that you've got a claim, click the 'Check if you can claim' button to start the process.
FSCS is free to use and you don't need to use a representative to make a claim. If you claim with us directly you will receive 100% of any compensation due.
See our investment compensation limits and their conditions on our Investments page.
12 Aug, 2019

Investigations into whether Greyfriars owes a civil liability to customers are ongoing.

Further to our previous update, FSCS has been looking at information provided by the firm's Insolvency Partner, Smith & Williamson, together with additional material provided by the Financial Conduct Authority to determine whether customers have valid (protected) claims against Greyfriars.

Concerns regarding the firm's DFM service provided to customers are still being considered and we aim to have concluded our investigations by October 2019.

22 May, 2019

Although FSCS is accepting claims against Greyfriars, claims haven't yet been passed to the claims teams for assessment. Firstly we need to establish whether there are protected claims against Greyfriars. For this to happen we need to know that Greyfriars owes a civil liability to customers that would enable them to sue the firm in court.

FSCS has been working closely with the firm's insolvency practitioner, Smith & Williamson in order to obtain client files and other documentation that will help us to reach a view on whether there are protected claims against Greyfriars.

FSCS is currently considering the practices of the firm to establish whether there is evidence of systemic failings in the way Greyfriars dealt with its clients.
FSCS
If you've any questions, contact us on the number below, or fill in a form on our Contact us page.