LAMP Insurance Company Ltd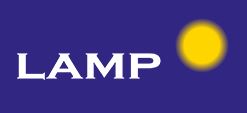 Gibraltar-based Lamp was placed into liquidation on 31st May 2019. The firm provided a range of insurance policies to the UK retail and commercial market, including home insurance, GAP insurance, health insurance and after the event insurance.
How is FSCS helping UK customers of LAMP?
FSCS will protect UK individuals and business customers with an annual turnover of less than £1m.

How are UK customers of LAMP protected for premium refunds on their policies?
The Liquidator will be considering which policies should be terminated. When we've more information we'll provide details of products affected and the proposed dates of termination.
Eligible policyholders are protected for 90% of the unexpired value of their premium.
If you'd like to cancel your policy, you should contact your broker who'll advise you on how this might affect the value of return of premium on your policy.

Replacement insurance
If your broker or the Liquidator can replace your policy with a new insurance provider, FSCS will pay the broker the return of premium compensation where we have reached an agreement with them.
Your broker will then pass this return of premium on to your new insurance provider. Your broker/new insurer will tell you if they've replaced your policy and you will be able to cancel any replacement cover during the 'cooling off period'.
FSCS may not be able to pay compensation if a broker funds replacement cover or pays return of premium on its own without securing an undertaking from you that you are required to repay them.

Premium finance
FSCS will aim to pay finance companies where you have bought the cover using a loan that required you to assign your rights to the finance company. For example, if you bought your cover using credit from either Close Brothers or Premium Credit, we will aim to pay the compensation directly to them and it will go towards paying back the loan.
We will provide more information on how to make a claim for return of premium as soon as we can.

How can I claim back the cost of my premium from my credit card provider?
If you paid for your insurance using a credit card, in certain circumstances the credit card company will reimburse you for the product you have bought. You should contact your credit card company to find out how they can help you. Tell FSCS if you successfully claim from your credit card company as this money will have to be deducted from any claim you make to FSCS.
You may be breaking the law if you attempt to claim the same loss back from both FSCS and your credit card company. Where FSCS pays you a return of premium claim we would inform your credit card company if they ask us.

What if I need to make a claim, or check the status of an existing claim, on my LAMP policy?
You should contact your broker or existing claims handlers who have already written to you about your claim. We will publish more information once the liquidator has confirmed the claims handling arrangements.

Who can I speak to if I have any questions?
You should contact your broker or existing claims handler. We will also continue to update this page with the latest developments. Get notification of the latest updates by following us on Twitter and Facebook.
12 June 2019
The liquidator has appointed Quest Consulting (London) Ltd of 52-54 Gracechurch Street, London EC3V OEH, United Kingdom to administer claims and communications in respect of insurance claims. These should be sent to lamp@quest-group.co.uk.
FSCS's data protection statement is available here and our privacy policy is here.
By entering a valid email address, you consent:
(i) to FSCS holding and processing your personal data;
(ii) to FSCS contacting you;
in each case, for the purpose of FSCS providing information to you about its position in relation to LAMP Insurance.