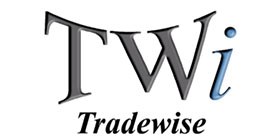 Prometheus Insurance Company Ltd, formerly Tradewise Insurance Company Ltd
Failed 27 January 2021
FRN: 207638
Prometheus Insurance Company Ltd (PICL) is now in administration, as it can no longer meet its liabilities and pay claims. The Gibraltar-based company previously traded as Tradewise Insurance Company Ltd.
FSCS declared the firm in default on 28 January 2021. It is stepping in to protect the majority of PICL policies sold to UK individuals and small businesses.
These include liability, bicycle and motor insurance policies, including motor trade, haulage, private and commercial vehicle (taxi, black cab, and fleet) policies. The firm used its UK-based intermediary, Tradewise Insurance Services Ltd (TWIS), and a network of brokers to sell policies. If you're not sure whether your insurance policy is backed by PICL, the insurance broker who sold you the policy can tell you.
FSCS is working with the Administrator, Frederick ('Freddie') White of Grant Thornton and the Gibraltar Financial Services Commission to understand the impact of TWIS's administration. We will continue to update this page with the latest news.
Read how we protect insurance customers.
We've sent you an email - you'll need to open it and click on the 'Confirm subscription' to receive updates
You've successfully subscribed to updates. You'll receive news on this firm as we publish it.
FSCS
Contact us by phone on the number below, or via the contact form on the Contact us page.