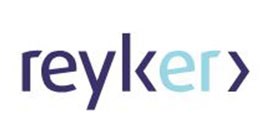 Reyker Securities plc
Failed 17 March 2020
FRN: 115308
Reyker Securities plc (Reyker) was placed in Special Administration by its directors on 8 October 2019. Mark Ford, Adam Stephens and Henry Shinners all of Smith & Williamson LLP have been appointed as Joint Special Administrators of Reyker.
Reyker Securities plc is a fund custodian that holds and safeguards cash and assets on behalf of its clients.
Until recently Reyker has been attempting to find a buyer for its business, but it has not been possible to achieve a sale. Consequently, the directors of Reyker have decided to place the firm in Special Administration.
Download the determination papers (pdf 1.0MB)
We've sent you an email - you'll need to open it and click on the 'Confirm subscription' to receive updates
You've successfully subscribed to updates. You'll receive news on this firm as we publish it.
12 Feb, 2021

We're happy to report that on 29 January, the Joint Special Administrators (JSAs) of Reyker Securities PLC ("Reyker") began transferring Reyker's customers' assets to new brokers.

Either your existing investment manager or your newly-designated broker will be in touch with the next steps.

The transfer of securities that are held electronically is already well underway.

If you are a client of the brokers James Brearley and Logic, you can see your CREST securities in your online account.

If you're a customer of another broker, your share transfer forms have either already been submitted to the new broker for re-registration, or will be submitted soon.

The whole process of transferring assets will take several more weeks overall. You can find a more detailed timeline on the Smith and Williamson website.

FSCS involvement

We've established that we will now cover the costs of the Special Administration for almost every customer. This means that FSCS-protected customers can have their assets transferred to the new broker without any deduction by the Joint Special Administrators.

We understand that it might have been difficult and distressing for many customers since Reyker went into Special Administration 8 October 2019. Now, customers can rest assured that this difficult period is coming to an end.

Note: we have come across several instances of fraudulent communications associated with the Reyker Special Administration. Please be aware of with correspondence regarding the Special Administration.

27 Oct, 2020

Update – distribution plan

The High Court has now approved the Distribution Plan for Reyker Securities plc ("Reyker").

The Joint Special Administrators (JSAs) will soon be writing to Clients confirming the approval of the Distribution Plan and who the Nominated Brokers will be.

After this, the JSAs will send customers a Client Asset Return Statement in a separate letter. This will detail all the assets and recently received money to be returned.

We expect to find out the timescales over the coming weeks.

You can find further details on the JSAs' website: https://smithandwilliamson.com/en/services/restructuring-and-recovery-services/reyker-securities-plc/

Transfer of assets

Most customers will be able to transfer to one of the 5 new brokers without any deduction from their money and assets. This will happen automatically – you don't need to apply to FSCS for compensation.

The FSCS will pay up to £85,000 per customer for the costs of the Special Administration. All customers who are individuals are FSCS eligible. We're also working with non-individual customers to check whether they can claim through FSCS too.

If your portfolio value is more than £85,000, you need to flag your specific request to claim compensation in the JSAs' portal. If your portfolio's value is more than £85,000, and you don't claim compensation in this way, you'll have to pay your share of the costs of the special administration before your assets can be transferred to a new broker.

Additional claims

Some former Reyker customers may want to make a claim if they blame Reyker for any losses that haven't been addressed by the return of funds.

When we're ready to process these claims, we'll post an update to this page. This will probably be in the next couple of months.

If your losses are because you couldn't sell assets or settle transactions during the Special Administration, we can't compensate you. We also can't compensate you for poor investment performance alone.

Remember – you can make claims for free if you claim through us directly.

Be aware – fraud

Working with the special administrators we have come across several instances of fraudulent communications associated with the Reyker Special Administration.

Please be careful when dealing with correspondence regarding the Special Administration.

08 Oct, 2019

The Special Administrators will carry out an assessment of the client money and assets held by the firm. After this, the Special Administrators will work to return as much client money and assets to customers as possible, as quickly as possible.

If there's not enough client money or assets, FSCS will cover asset and client money shortfalls. This will include any distribution costs back to clients, for eligible customers up to our compensation limit of £85,000.

At this stage, there is no need for customers to make a claim with FSCS.

Throughout this process, FSCS will be working closely with the Special Administrators and will provide updates at regular intervals. Customers should subscribe above to receive the latest updates.

Although Reyker is in special administration, FSCS will still accept claims for compensation against Merchant Capital Ltd in relation to fees charged by Reyker, following the failure of Merchant Capital in 2013.

09 Sep, 2020

The Joint Special Administrators (JSAs) are making good progress with distributing the first round of money back to clients. The first priority is returning assets back to those who returned their Client Money Instruction Form before the deadline of 7 August 2020.

The JSAs have so far paid approximately 80% of the 8,834 Client plan instructions received. The JSAs have written to customers that they need more information from.

For any questions about cash distribution, please contact the JSAs via this page.

On 13 August 2020, the JSAs wrote to all customers about the Distribution Plan and Court process. If Reyker held client money or assets for you, and you still haven't received that letter, please contact them.

The Distribution Plan, which sets out the terms for the return of customers' property, will be heard by the Court on 16 October 2020.

You don't need to attend the Court hearing, or do anything before the Court date.

If the Court approves the Distribution Plan, customers' assets will be returned through a series of partial transfers to several regulated brokers.

Please be aware of fraudsters pretending to be Reyker and/or the Joint Special Administrators. These emails or calls might ask you to make a bank transfer to release your assets.

If you think you've received communications like this, please follow the guidance on the Reyker page of Smith and Williamson's website.

29 Jun, 2020

The JSAs' strategy is to return assets to clients through a series of transfers to 5 different brokers. In parallel, the JSAs are also looking to make a partial distribution of client money before the asset transfer.

The JSAs arrived at this strategy following the withdrawal, in early April, of a potential purchaser. The original strategy was to return assets through a single, wholesale transfer to this one broker.

The JSAs have made clear that their new strategy takes account of three things:

the need to reunite customers with their client money and assets as soon as possible,
the situation with the COVID-19 pandemic and
the wishes of intermediary providers who represent a large chunk of the clients.

FSCS is currently working with the JSAs on a distribution plan and funding agreement. This will allow the transfer of assets to new brokers. It will also allow the costs of the Special Administration to be agreed and paid (on behalf of FSCS eligible customers) to the JSA in a sensible and efficient way.

Any client that has NOT yet accessed the Reyker Portal to review and confirm their client account balance AND their desire to claim FSCS compensation should do so as soon as possible at https://www.reykerportal.com/login

The Distribution Plan will be subject to approval by the Creditors Committee and the court. We share the ambition of the JSA for a court date in July but recognise that this could be challenging.

Client money can be returned to customers without the need for a court process. The JSAs now intend to proceed with a distribution of a substantial percentage of the client money balances held by Reyker. This will take place before the return of assets. FSCS anticipates that the JSAs will release more details of how to take part in the distribution soon.

The JSAs have emphasised on their website that there are fraudulent communications in circulation. Fraudsters are using fake website domain names or email addresses to impersonate Reyker, usually requesting an upfront bank transfer to release assets.

FSCS would like to join the JSAs in stressing the importance of vigilance. More details on what to do if you suspect a scam can be found on the Reyker page of Smith and Williamson's website.

10 Mar, 2020

The Joint Special Administrators (JSAs) have now contacted customers of Reyker inviting them to make claims to client money and assets via an online portal. This is the next stage in returning property to Reyker's customers.

FSCS is working with the JSAs to try to enable eligible customers' holdings to transfer whole to a new broker, without deduction of the special administration costs.

For this to happen, FSCS plans to pay compensation to meet the costs of the special administration for each eligible customer, up to £85,000. We intend to pay this to the JSAs directly, so customers will not receive payment from FSCS.

You don't need to contact FSCS to make this happen or to make a claim – where we can pay compensation to enable a transfer, we aim to do so automatically.

FSCS compensation is paid subject to our terms and conditions.
Reyker
Find more information about how you will be affected by using the contact details below.