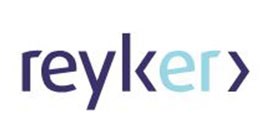 Reyker Securities plc
Failed 17 March 2020
FRN: 115308
Reyker Securities plc (Reyker) was placed in Special Administration by its directors on 8 October 2019. Mark Ford, Adam Stephens and Henry Shinners all of Smith & Williamson LLP have been appointed as Joint Special Administrators of Reyker.
Reyker Securities plc is a fund custodian that holds and safeguards cash and assets on behalf of its clients.
Until recently Reyker has been attempting to find a buyer for its business, but it has not been possible to achieve a sale. Consequently, the directors of Reyker have decided to place the firm in Special Administration.
Download the determination papers (pdf 1.0MB)
10 Mar, 2020

The Joint Special Administrators (JSAs) have now contacted customers of Reyker inviting them to make claims to client money and assets via an online portal. This is the next stage in returning property to Reyker's customers.

FSCS is working with the JSAs to try to enable eligible customers' holdings to transfer whole to a new broker, without deduction of the special administration costs.

For this to happen, FSCS plans to pay compensation to meet the costs of the special administration for each eligible customer, up to £85,000. We intend to pay this to the JSAs directly, so customers will not receive payment from FSCS.

You don't need to contact FSCS to make this happen or to make a claim – where we can pay compensation to enable a transfer, we aim to do so automatically.

FSCS compensation is paid subject to our terms and conditions.

08 Oct, 2019

The Special Administrators will carry out an assessment of the client money and assets held by the firm. After this, the Special Administrators will work to return as much client money and assets to customers as possible, as quickly as possible.

If there's not enough client money or assets, FSCS will cover asset and client money shortfalls. This will include any distribution costs back to clients, for eligible customers up to our compensation limit of £85,000.

At this stage, there is no need for customers to make a claim with FSCS.

Throughout this process, FSCS will be working closely with the Special Administrators and will provide updates at regular intervals. Customers should subscribe above to receive the latest updates.

Although Reyker is in special administration, FSCS will still accept claims for compensation against Merchant Capital Ltd in relation to fees charged by Reyker, following the failure of Merchant Capital in 2013.
Reyker
Find more information about how you will be affected by using the contact details below.