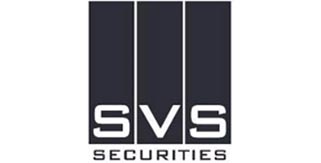 SVS Securities plc
In special administration 05 August 2019
FRN: 220929
SVS Securities plc (SVS) was placed in Special Administration by its directors on 5 August 2019. Julien Irving, Andrew Poxon and Alex Cadwallader, of Leonard Curtis Recovery Ltd have been appointed Special Administrators of SVS.
SVS Securities plc is a wealth management firm that offers a range of services to its clients, including advisory stockbroking, online share dealing, foreign exchange trading and discretionary fund management services.
The directors of SVS decided to place the firm in Special Administration. This was following action taken by the FCA to place requirements on SVS, stopping it from conducting regulated activities and restricting it from disposing of assets. The FCA took these steps after it identified serious concerns about the way the business was operating. As a result, the directors obtained solvency advice and resolved to place the firm into Special Administration.
See our investment compensation limits and their conditions on our Investments page.
22 Aug, 2019

We have been made aware of a fraudulent letter that claims to come from the Special Administrators Leonard Curtis. Please ignore the letter. For more details visit the SVS page on the Leonard Curtis website.

05 Aug, 2019

The Special Administrators will carry out an assessment of the client money and assets held by the firm to confirm the current position. Following the assessment, the Special Administrators will work to return as much client money and assets to customers as possible, as quickly as possible. Should the Special Administrators find that the firm does not hold enough client money or assets, then FSCS will cover asset and client money shortfalls, including the costs associated with their distribution back to clients, for eligible customers up to our compensation limit of £85,000.

FSCS is working closely with the Special Administrators to determine the firm's position in respect of client money and assets and will provide further updates. At this stage there is no need for customers to make a claim with FSCS. Customers should subscribe above to receive the latest updates on SVS.