No deal Brexit disclosure materials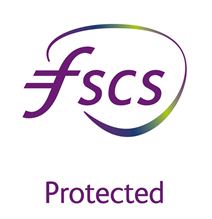 These materials should only be used in the event of a no-deal Brexit.
FSCS provides protection to customers of financial firms that have failed. As part of a programme to build and maintain customer awareness, FSCS works closely with the finance industry.
Together, FSCS, the Building Societies Association and UK Finance have agreed how the FSCS badge can be used across a range of channels, including digital, advertising and disclosure.
The agreement builds on the disclosure requirements set by the Prudential Regulation Authority that require all authorised banks, building societies and credit unions to inform new and existing customers that FSCS protects their deposits.
Deposit takers must prominently feature FSCS disclosure materials (stickers, posters and leaflets) in-branch. They can feature the FSCS protected badge on websites, mobile apps, FSCS customer information sheets and in advertising campaigns.
The PRA has also confirmed firms can use the badge in their annual disclosure statements. Full instructions on how and where to use the badge and disclosure materials are available on this pdf
FSCS produces the designs that firms must use when complying with the regulatory requirements. There's a full suite of materials, which includes instructions and all the printer-ready artwork, on the links to the right. These have been amended to reflect the new PRA rules on depositor protection that will become effective in a no-deal Brexit scenario where there is no implementation period. See PRA PS5/19
We recommend the use of professional designers and printers to accurately reproduce the materials. Your designer will insert the name of your firm, along with the names of any brands you share a licence with (if applicable), into the stickers and posters. There are clear instructions with each file.
By downloading and using these materials you're agreeing to FSCS terms and conditions
New DGS members
In a no-deal Brexit scenario, the scope of FSCS protection will be amended to protect eligible deposits held by deposit-takers with FSMA Part 4A permission to accept deposits, where those deposits are held by UK establishments of such firms (or by UK firms' establishments in Gibraltar). See PRA PS5/19
Due to the importance of depositor protection, the PRA is requiring new DGS members (firms that from exit day are granted, or deemed (via the TPR or SRO) to have, Part 4A permission to accept deposits at an establishment in the UK) to comply with the Depositor Protection Part of the PRA Rulebook immediately upon exit day.
These firms will become subject to the customer disclosure requirements immediately including the requirement to display posters and stickers which refer to FSCS protection to be displayed in UK branches and on websites.
The PRA expects new DGS members to remove previous posters and stickers (that referred to coverage by home EEA deposit guarantee schemes) and meet the requirements in respect of the updated materials reflecting FSCS coverage on the day following exit day. Please also refer to the update to SS18/15 'Depositor and dormant account protection'.
Please note that the pdf instructions linked above do not yet recognise the above changes to the scope of firms that are subject to PRA depositor protection rules as a result of a no-deal Brexit, but should be read to reflect such changes.
Downloadable assets for banks, building societies and credit unions
In branch use:
Credit union only:
Single brand firm:
Multiple brand firm:
Universal:
Website use:
FSCS protected badge:
Compliance queries
We're happy to provide advice on the designs and use of the materials. But FSCS is not authorised to provide compliance sign off. You'll need to coordinate directly with the PRA or FCA for any compliance-related queries. Contact them at: FSCSLiaison-Depos@bankofengland.co.uk
Contact the PRA for all queries related to deposits (banks, building societies and credit union) and insurance providers:
• PRA firm enquiries: PRA.FirmEnquiries@bankofengland.co.uk or +44 (0)20 3461 7000;
• Compliance-related enquiries: FSCSLiaison-Depos@bankofengland.co.uk;
• General public enquiries: enquiries@bankofengland.co.uk or +44 (0)20 7601 4878.
Contact the FCA for all queries related to investments, insurance mediation and home finance:
• FCA firm enquiries: firm.queries@fca.org.uk or 0300 500 0597 (or +44 20 7066 1000 from overseas);
• Non-regulated firm enquiries: Use the relevant online form on FCA's 'Contact us' page;
• General public enquiries: consumer.queries@fca.org.uk , 0800 111 6768 or 0300 500 8082 (or +44 20 7066 1000 from overseas).
The types of queries that we are not authorised to answer are:
• approval of final designs of the posters and stickers after they have been updated;
• approval of final website designs;
• approval of where information should be placed on websites.
However, if you still have any print, design or other material queries, contact us at communications@fscs.org.uk.
We aim to respond within two working days of receiving your email.