If you're having difficulty keeping up with your mortgage repayments, you have a some more options that can help make things a little easier thanks to the Mortgage Charter.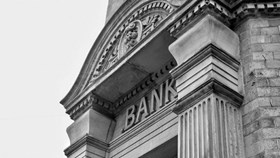 What is the mortgage charter?
If you're struggling with mortgage repayments, the Financial Conduct Authority (FCA) has made some changes to rules within the mortgage industry which mean you may be able to get additional help from your mortgage lender.
Lenders who account for 85% of the UK's mortgage market committed to measures set out in a new Mortgage Charter (PDF 623KB), published by the UK government on 26th June 2023. The charter officially came into play on 30th June, thanks to a policy statement and revised rules published by the FCA.
This could be a much-needed safety net at a time where money is tight for many, so if you find yourself struggling, it's always best to get in touch with your lender as soon as you can to find out what the best options are.
How does this affect my options?
The Mortgage Charter can provide extra support if you're in financial difficulty as you may be able to:
Reduce your monthly payments and switch to an interest-only rate for six months
Extend your mortgage term to reduce your monthly payments, with the option to switch back to the original term within six months.
This means as of 26th June, unless in exceptional circumstances, borrowers won't be forced to leave their home, if it's been less than a year from their first missed payment.
Most of the other changes took effect from 30th June, and the new rules which could allow you to get a new interest rate from your lender up to six months before the old one runs out were enforced from 10th July.
You can read more on the FCA's rules on their website.
What can I do if I feel I haven't been treated fairly?
The Financial Ombudsman Service currently deals with complaints about mortgages and financial difficulty. If you're worried about your mortgage and feel you haven't been treated fairly after talking to your lender to discuss options, you can raise a complaint with them.
You can read more about how the Financial Ombudsman Service can help with mortgage complaints if you're struggling financially.