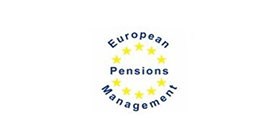 European Pensions Management Ltd
In special administration 21 June 2016
FRN: 461099
You might be eligible for compensation
European Pensions Management Ltd ("EPML") entered special administration on 21 June 2016.
Claims in the special administration were not dealt with by FSCS but by the special administrators. However, FSCS has started to receive claims against EPML. Customers are claiming a failure of due diligence regarding non-standard investments held in their SIPPs. As a result, FSCS is accepting claims against this firm.
For FSCS to be able to pay your claim we must prove that EPML failed in its due diligence. In other words,
D

id 

EPML

 do certain checks on the investments that would hold their customers' pension funds, before accepting them into its SIPP investment portfolio?

Did it make sure they were appropriate for a SIPP, and did it identify any potential issues with them?

Also, if it did identify potential issues, did it tell customers?



If you think that you've got a claim against EPML, click the 'Check if you can claim' button to start the process.
FSCS is free to use and you don't need to use a representative to make a claim. If you bring your claim to us directly you will receive 100% of any compensation due.
We've sent you an email - you'll need to open it and click on the 'Confirm subscription' to receive updates
You've successfully subscribed to updates. You'll receive news on this firm as we publish it.
11 Feb, 2021

We've continued working with third parties to help us with our investigation.

We've assessed what level of due diligence EPML carried out. We've also reviewed the types of investments held in customers' SIPPs (Self-Invested Personal Pensions).

Next, we'll find out whether a UK court would determine that EPML was responsible for its customers' losses.

Once we find out, we can announce whether claims against EPML are valid.

10 Sep, 2020

FSCS has received further documents from the administrators to help us with our investigation.

Once we have reviewed these documents, we hope to be able to decide if the failed firm owes a civil liability to its customers.

We will update you again as soon as we can.

01 Jul, 2020

To consider claims against a failed firm, FSCS must be satisfied that customers have first exhausted any right to claim against any connected firms still trading.

So, if an FCA-authorised adviser that's still trading advised you to transfer your existing pension, or to invest through an EPM SIPP, complain to them. If your adviser rejects your complaint, you can take your complaint to the Financial Ombudsman Service (FOS).

If an FCA-authorised adviser that's now not trading advised you to transfer your existing pension into or invest through an EPM SIPP, submit a claim to FSCS against your financial adviser. Click the 'Check you can claim' button to get started.

We consider different factors when calculating losses on pension advice compared to SIPP investments.

This means you may be eligible to receive more compensation by claiming against your financial advisor compared to a claim against your SIPP provider.

A list of FCA-authorised financial advisors is on the FCA website.

Although FSCS is accepting claims against EPML, we're not yet passing claims to our processing teams for assessment. 

To get to this next stage, we need to know that EPML owes a civil liability to customers. In other words, that a UK court would hold the failed firm responsible for a customer's losses.

We're currently working with the administrators. We're trying to find out what levels of due diligence the firm carried out before allowing customers to make specific investments under their pensions.

We'll update this page when we've more progress to report. To get an alert when this happens, please sign up for email updates.
FSCS
Contact us by phone on the number below, or via the contact form on the Contact us page.