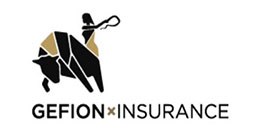 Gefion Insurance A/S
Failed 07 June 2021
FRN: 706201
Gefion Insurance A/S ("Gefion"), a Denmark-based insurance company entered into insolvency proceedings on 7th June 2021. It is no longer paying claims.
FSCS declared the firm failed (in default) on 7th June 2021 and is stepping in to protect the majority of policies Gefion sold to individuals and small businesses in the UK.
FSCS is working closely with the liquidator and the Danish Financial Supervisory Authority to understand the impact of the bankruptcy. We will continue to update this page with the latest developments.
Subscribe to Gefion updates
We've sent you an email - you'll need to open it and click on the 'Confirm subscription' to receive updates
You've successfully subscribed to updates. You'll receive news on this firm as we publish it.
07 Jun, 2021

By a decree issued by the Maritime and Commercial Court in Copenhagen, Gefion Finans A/S was placed in bankruptcy. The court appointed Attorney Boris Frederiksen from Poul Schmith and Attorney Søren Aamann Jensen from Accura as the insolvency practitioners.
Denmark-based Gefion entered into insolvency proceedings on 7th June 2021. The firm sold a range of motor insurance products in the UK through a network of Managing General Agents ("MGAs") made up of: Bollington, Cogent Insurance Services, J&M Insurance (CUA-Group), Prestige Underwriting, Pukka Insurance, Tansar and Staveley Head (One Sure Insurance Ltd).
Types of policies sold include private motor insurance, taxi insurance, fleet insurance and courier insurance.
Gefion' has no live unexpired UK policies.
Further information can be found in the DFSA's press release.
Contact information for Gefion's UK policy holders
Policyholders should use the email address below.