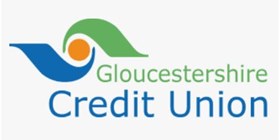 Gloucestershire Credit Union Ltd
Failed 14 September 2022
FRN: 214254
You don't need to do anything
Gloucestershire Credit Union Ltd has failed.
On 14 September 2022, Gloucestershire Credit Union Ltd was placed into administration and ceased trading. The Financial Services Compensation Scheme declared Gloucestershire Credit Union Ltd as failed (in default) on 14 September 2022.
James Sleight and Peter Hart of PKF Geoffrey Martin & Co Ltd (PKF GM) are the appointed Joint Administrators.
As a Gloucestershire Credit Union Ltd customer, you don't need to worry, as your money is safe.
FSCS will automatically pay back your money, according to the account details we receive from the credit union. We'll contact you by post.
There are more details below, and answers to commonly asked questions on the Q&A tab.
Download the determination papers (pdf 0.1MB).
In most cases, FSCS aims to make payment within seven days from the date we declared it failed, on 14 September 2022. For more complex cases, which may require further investigation, we'll aim to settle claims within 10 working days of being notified of the issue.
FSCS will send the credit union members a cheque by post or courier in an unmarked envelope.
FSCS will receive information from Gloucestershire Credit Union Ltd that will detail your individual credit balance. Your payment will be the balance on your account on the date FSCS declared Gloucestershire Credit Union Ltd as failed, on 14 September 2022.
If you disagree with the amount paid by FSCS, please call the Administrators' team on 01452 595 290, 01452 422 712 or 0113 244 5141, or e-mail gcul@pkfgm.co.uk and they will look into your query. Do not return your payment to FSCS unless you are specifically asked to do so.
You'll need to open a bank account with another deposit taker (e.g. a bank, building society or the Post Office). You should bank the cheque as soon as possible.
If you need help in opening a Basic Bank Account, your local Citizens Advice Bureau should be able to help (details below) or visit your local high street bank. Further information on Basic Bank Accounts can also be found on the Moneyhelper website.
Citizens Advice Bureau North & West Gloucestershire (covering (Cheltenham, Forest of Dean, Gloucester and Tewkesbury)
Address: Messenger House, 35 St. Michaels Square, Gloucester, GL1 1HX
Email: info@gloscab.org.uk
Opening hours
The majority of the advice they provide is now by telephone and email.
Phone services: 01452 527 202 (Monday to Friday 10am to 4pm)
Where appropriate and in certain circumstances they will offer face-to-face advice at the locations listed on their website and in exceptional circumstances, home visits can be arranged.
Citizens Advice South Gloucestershire
Address: Kennedy Way, Yate, BS37 4DQ.
Email: bureau@sgloscab.cabnet.org.uk
Call freephone number 0808 278 7947 for an appointment.
Opening hours
Yate – Tuesday 10-3pm & Friday 10-1pm
Thornbury – Tuesday 10-12pm,
Bradley Stoke – Wednesday 10-12pm
Stoke Gifford – 2nd and 4th Monday of every month 12.30-2.30pm
Phone services: Adviceline number is 0808 278 7947.
PKF Geoffrey Martin & Co Ltd
If you've any questions, contact the Joint administrators on the numbers below, or via email. FSCS can also answer any questions - use the details on our Contact us page to get in touch.