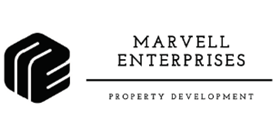 Marvell Enterprises Ltd
Under investigation 25 July 2022
FRN: 942172
You might be eligible for compensation
FSCS is now considering customers' claims against Marvell Enterprises Limited ("Marvell").
Marvell was incorporated on 2 July 2019 and was registered with the Financial Conduct Authority (FCA) from 16 January 2021 as a limited permission credit broker, with secondary broking permission. They were subsequently closed to business on 11 November 2021.
Marvell was involved in offering high yield bonds and ISA products and carrying out regulated investment activities for which it did not have permission.
FSCS has been working with the FCA and the Financial Ombudsman Service to investigate Marvell's activities.
FSCS is now considering whether valid claims exist under its rules in connection with those activities.
If you believe Marvell were involved in advising on and/or arranging a bond, ISA or any other product, you can make a claim against the firm with FSCS.
All claims will be considered on a case-by-case basis, to determine whether you are eligible for compensation.
The latest news regarding our work on Marvell will appear on this page. We will update this page as our investigations progress. Customers should subscribe to this page to receive the latest updates.
We've sent you an email - you'll need to open it and click on the 'Confirm subscription' to receive updates
You've successfully subscribed to updates. You'll receive news on this firm as we publish it.
FSCS
Contact us via the channels on our Contact us page, or via the freephone number below.