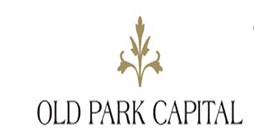 Old Park Capital Ltd
Pending default 7 Feb 2022
FRN: 504863
You might be eligible for compensation
Old Park Capital Limited ("OPCL") was an asset management firm founded in 2009. It also operated a Business Premises Renovation Allowance scheme. FSCS has received one claim against OPCL in relation to this scheme.
We're currently investigating whether there are valid claims against the firm. For this to happen we need to know that OPCL carried out a regulated activity in relation to customers' investments that would lead to claims that FSCS may be able to protect.
If you think you've got a claim against OPCL, click the 'Check if you can claim' button to start the process. 
See our investment compensation limits and their conditions on our Investments page. 
We've sent you an email - you'll need to open it and click on the 'Confirm subscription' to receive updates
You've successfully subscribed to updates. You'll receive news on this firm as we publish it.
01 Apr, 2022

Since our last update, we've spoken with third parties (including the regulator and other bodies) to get information to help with our investigations.

We're now reviewing the structure of the investment to find out if it is FSCS protected.

We're also considering whether OPCL carried out regulated activities and whether it owes customers a civil liability. If both are true, it may lead to valid claims.