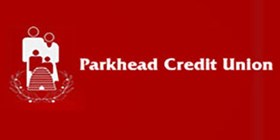 Parkhead Credit Union Ltd
Failed 03 April 2019
FRN: 213760
The Financial Services Compensation Scheme has announced the failure of Glasgow-based Parkhead Credit Union Ltd, which was declared in default on 3 April 2019.
Placed into administration, Parkhead Credit Union Ltd has now ceased trading. For any questions about this default, please contact FSCS.
As a customer of Parkhead Credit Union you don't need to do anything. FSCS is a free service and we'll automatically return customers' individual balances up to £85,000, based on the information we've received from Parkhead Credit Union.
We'll contact customers by post in an unmarked envelope. Customers with up to £1,000 in their account will receive a letter to get cash over the counter from the Post Office. For balances of more than £1,000 you'll receive a cheque. Customers who don't have another bank account should open one as soon as possible to bank their cheque.
If your child has a Parkhead Credit Union account, we'll send payment in their name. If an adult manages the account on a child's behalf, we'll make the cheque out in the child's name and send it to the adult's address (if the address was registered with Parkhead Credit Union).
We aim to return customers' money within 7 days from 3 April 2019, when we declared Parkhead Credit Union in default. If a case is more complex, we'll settle claims within 20 working days.
If you disagree with the amount we've paid, please contact FSCS.
You can download the official determination papers here.