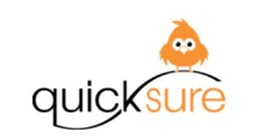 Quick-Sure Insurance Ltd
Failed 24 January 2020
FRN: 509849
Quick-Sure Insurance Ltd ("QSIL"), a Gibraltar-based insurance company ceased underwriting on 31 March 2017 but continued to settle claims. In December 2019 QSIL contacted the Gibraltar Financial Services Commission ("GFSC") and advised that it could not ensure that it could meet all its liabilities in full.
FSCS declared the firm in default on 24 January 2020 and is stepping in to protect the majority of policies QSIL sold in the UK to individuals and small businesses.
FSCS is working closely with QSIL's joint administrators: Grant Jones and James Oton as well as the GFSC to understand the impact of QSIL going into administration. We will continue to update this page with the latest developments.
We've sent you an email - you'll need to open it and click on the 'Confirm subscription' to receive updates
You've successfully subscribed to updates. You'll receive news on this firm as we publish it.
Gibraltar-based QSIL entered administration on 24 January 2020. The firm sold a range of motor insurance products in the UK.
QSIL has no live unexpired policies.
Grant Jones and James Oton have been appointed as administrators of QSIL.
Further information from the administrators will be available on the Quick-Sure website, www.quicksure.gi
FSCS
Contact us by phone on the number below, or via the contact form on the Contact us page.
Commonly asked questions
FSCS will protect most UK-based customers of QSIL who are individuals or small businesses with an annual turnover of less than £1m. More information on FSCS protection rules and limits can be found on our Insurance page.
If you need to make a claim, continue to follow the instructions set out in your QSIL policy documentation. If you need to check the status of an existing claim, liaise with the claims handler who was previously dealing with your claim.
QSIL ceased writing new business on 31 March 2017 and therefore the firm has no unexpired policies.