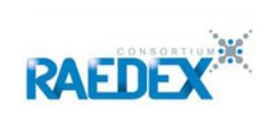 Raedex Consortium Ltd
In administration 16 March 2021
FRN: 668924
Raedex Consortium Limited (Raedex) was part of an investment scheme where customers invested in car leases through Buy 2 Let Cars Ltd and Rent 2 Own Cars Ltd. Customers invested money into the scheme through Buy 2 Let Cars Ltd which is not FCA authorised. However, the cars purchased with this money were then leased to customers by Raedex – which is authorised by the FCA.
On 19 February 2021, the FCA stopped Raedex from entering into any new car leases, while allowing existing lease agreements to continue.
Raedex then appointed RSM UK on 16 March as administrators of Raedex, Buy 2 Let Cars Ltd and Rent 2 Own Cars Ltd.
We will provide frequent updates on the progress of our investigation on this page, so please sign up for email updates below if you would like to receive these by email.
Subscribe to Raedex updates
We've sent you an email - you'll need to open it and click on the 'Confirm subscription' to receive updates
You've successfully subscribed to updates. You'll receive news on this firm as we publish it.
03 Aug, 2021

We continue to investigate whether there are valid claims against Raedex. To make a determination, we have to look into some complex issues so our investigation may take some time. We will continue to post updates on this page as soon as we have them.

15 Mar, 2021

FSCS is not currently accepting claims against Raedex. 

Firstly, we need to establish whether there are valid claims against the firm. For this to happen we need to know that Raedex owes a civil liability to customers that would mean that it could be sued in court.
FSCS
Contact us by phone on the number below, or via the contact form on the Contact us page.