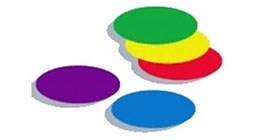 Rainbow Saver Anglia Credit Union Ltd
Failed 18 May 2022
FRN: 213617
You don't need to do anything
Rainbow Saver Anglia Credit Union Ltd has failed.
On 18 May 2022, Rainbow Saver Anglia Credit Union Ltd was placed into administration and ceased trading. The Financial Services Compensation Scheme declared Rainbow Saver Anglia Credit Union Ltd as failed (in default) on 18 May 2022.
As a Rainbow Saver Anglia Credit Union Ltd customer, you don't need to worry, as your money is safe.
FSCS will automatically pay back your money, according to the account details we receive from the credit union. We'll contact you by post.
There are more details below, and answers to commonly asked questions on the Q&A tab.
Download the determination papers (pdf 1MB))
In most cases, FSCS aims to make payment within seven days from the date we declared it failed, on 18 May 2022. For more complex cases, which may require further investigation, we'll aim to settle claims within 10 working days of being notified of the issue.
FSCS will send the credit union members a cheque by post in an unmarked envelope.
FSCS will receive information from Rainbow Saver Anglia Credit Union Ltd that will detail your individual credit balance. The payment you receive will be the balance on your account on the date FSCS declared Rainbow Saver Anglia Credit Union Ltd as failed, on 18 May 2022.
If you disagree with the amount paid by FSCS, please call FSCS on 0800 678 1100. Do not return your payment to FSCS unless you are specifically asked to do so.
You'll need to open a bank account with another deposit taker (e.g. a bank, building society or the Post Office). You should bank the cheque as soon as possible.
If you need help in opening a Basic Bank Account, your local Citizens Advice Bureau should be able to help (details below) or visit your local high street bank. Further information on Basic Bank Accounts can also be found on the Moneyhelper website.
Citizens Advice Bureau East Suffolk (Lowestoft)
Citizens Advice North East Suffolk
St Margaret's House,
Gordon Road,
Lowestoft, NR32 1JQ
The Citizens Advice Bureau has said on its website that face-to-face advice services are closed until further notice. Use its website to contact them.

There is a limited phone answering service Monday to Friday between 9.30 am and 2.30pm. Telephone 01502 518510 or 01502 717715.
FSCS
Contact us on the number below, or via any of the methos on our Contact us page.