Mark Neale to step down as FSCS CEO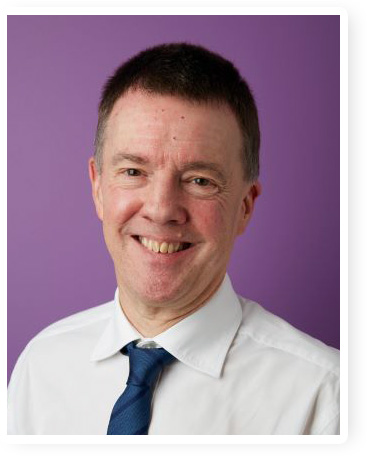 Mark Neale, Chief Executive of the Financial Services Compensation Scheme (FSCS) will step down on 3 May 2019 after nine years in the role.
In an announcement to FSCS staff, he said: "I have decided to stand down when my third, three year term as a Director comes to an end next May. I haven't taken this decision because of any diminished commitment to FSCS. I still find every day just as engaging as my first back in May 2010. But I think it is the right time to move on. I firmly believe that any organisation needs new leadership after nine years. And I want to take on new challenges"
The FSCS is the UK's compensation fund of last resort for customers of authorised financial services firms. An independent body set up under the Financial Services and Markets Act 2000 (FSMA), FSCS is funded by the financial services industry. Since 2001 FSCS has helped more than 4.5m people, paying out more than £26bn in compensation.
Mr Neale came to FSCS in May 2010 after a distinguished Civil Service career, serving variously as a Director General at HM Treasury and the Home Office.
Marshall Bailey, FSCS Chair, paid tribute to Mr Neale:
"Mark's tenure at FSCS has seen striking changes in both FSCS' own capability and in the depth of its relationships with the regulators, government and our partners in the financial services industry. Thanks to Mark and his team, FSCS is better prepared to deal with major failures and to support financial stability. It provides a better service to its customers, is better known by consumers and is more efficient. We wish him all the best as he prepares to write the next chapter in his distinguished career."
In a joint statement, Andrew Bailey, CEO of the Financial Conduct Authority (FCA) and Sam Woods, CEO of the Prudential Regulation Authority (PRA), said:
"Mark Neale has led the FSCS through a period of fundamental change which has transformed its role. Mark deserves great credit for his leadership of FSCS and for his clear thinking on financial services compensation"
The appointment of the FSCS CEO is made by the FCA and the PRA with approval of HM Treasury. The process for recruiting Mr Neale's successor is underway. Odgers Berndtson (OB) recruitment agency has been appointed by FSCS to help with that process. OB has deep experience of working within financial services and regulation in the UK and internationally.
Media outlets are invited to request interviews with Mr Neale and should contact the FSCS PR Team:
Anthony Ozimic
T: 020 7375 8638
Bhavik Depala
T: 020 7375 8631
Email: publicrelations@fscs.org.uk