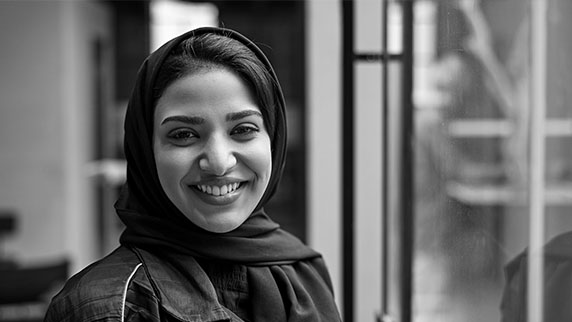 The worrying rise in online financial scams
Every claim we pay represents a consumer that has suffered and preventing consumer harm is something we are passionate about at FSCS. I would like to give an update on what we are doing to tackle a growing and particularly toxic threat to consumers: scams.
Every day at FSCS we talk to people who have been scammed and are facing a dark future. People tell us they feel ashamed, embarrassed and angry and they often do not tell their families.
Financial Conduct Authority (FCA) data shows that scams activity is increasing: the FCA issued 80% more scam warnings in 2020 than in 2019. FSCS is currently reporting at least one phishing attempt and one fake investment website per day, which we believe is just the tip of the iceberg.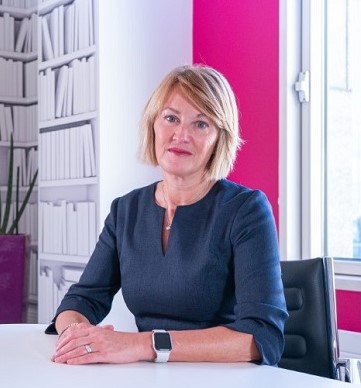 Some people are more aware of scams than others and the true amount of the harm caused is likely to be much higher than we think. Research from Aviva in July 2020 found that half of people targeted by scams do not report them.
The following are three kinds of online financial scams that are on the rise.
Investment scams
Low interest rates help to drive consumers to look for higher returns, which makes them more vulnerable to adverts and websites offering attractive rates of return. Scam investments are often marketed through internet search engines and social media. We are particularly concerned by the increasing number of search results and online advertisements for fake investment bonds touted by fake firms.
Data that Lloyds Bank released in February 2021 found that one in four investment scam victims in the past year were aged over 55, losing nearly £26,000 on average.
Brand cloning
We also hear from people who have fallen victim to 'brand cloning', which is becoming far more widespread. Criminals clone well-known financial services brands to produce fake adverts, documents and websites. The fraudsters then use targeted online adverts and false price-comparison websites to reach people searching for products such as pensions and ISAs.
This tricks people into following false links and ultimately transferring their money to scammers. These same fraudsters often use the FSCS logo or protected badge without our permission to deceive their targets into believing that their non-existent products are protected.
Other scammers impersonate FSCS and offer compensation for losses the customer never had or for products that FSCS does not protect or that do not exist. They trick people into paying for compensation that will never arrive by taking a fee for a claim they will never process for a loss that never existed.
Action Fraud recently reported that more than £78 million was lost to brand cloning scams in 2020, which amounts to an average – and life-changing – loss of £45,242 per victim. The FCA issued more than 1,000 scam warnings in 2020 and 40% of these involved clones or impersonations of legitimate financial services brands.
Pension scams
We are concerned about the number of online adverts aimed at those in or approaching retirement, where consumers are targeted for funds they have built up over their working lifetime. These victims of fraud face little or no prospect of recouping their money and often face an impoverished retirement. The financial loss that fraud victims suffer is only part of the picture; the emotional damage can be devastating.
The March 2021 Work and Pensions Committee report, Protecting pension savers — five years on from the pension freedoms: Pension scams, stated that £30m lost to pension scammers was reported to Action Fraud between 2017 and August 2020. The report went on to say this was 'indisputably an underestimate'.
The opening line of the report says it all: 'Most of us are at risk of becoming the victim of a pension scam.'
What are we doing to fight scams?
No one should have to suffer the devastating consequences of scams. Although we do not have enforcement powers, we are committed to doing everything in our power to tackle online financial scams, including:
Providing direct support to consumers who contact us after being targeted by scammers.
Making policy proposals to Government, Parliament and regulators.
Reporting scams to enforcement agencies, e.g., the FCA and the National Cyber Security Centre, as well as internet service providers.
Placing scams under the Prevent pillar of our Strategy for the 2020s and forming a dedicated working group within FSCS.
Working closely with anti-scam colleagues across our regulatory partners and the industry.
Signing a memorandum of understanding with the Serious Fraud Office (SFO) so we can share valuable data, insights and intelligence on matters such as pension scams and fraudulent investment schemes.
Using our website and social media channels to raise consumer awareness.
Working more closely with the Government's Insolvency Service, which tackles financial wrongdoing.
Issuing "cease-and-desist" letters to scammers who use our logo or fake our protection.
Online Safety Bill
The Government had previously not planned to include financial harms in its upcoming regulatory framework for online safety, the Online Safety Bill. We feel strongly that these despicable practices should be included in the Bill, as failing to tackle online scams will leave gaping holes in consumer protection, impacting some of the most vulnerable people in our society.
We joined politicians, regulators and stakeholders from across the industry to call for financial harms to be included. I also wrote to the Secretary of State for Digital, Culture, Media and Sport to ask the Government to reconsider its decision.
We are encouraged by the Government's announcement today that user-generated fraud is now included in the draft Bill, as this represents a step in the right direction. We look forward to hearing more about the Government's plans to use further regulation for online advertising to reduce online harms and await the proposed Fraud Action Plan with interest.
We have also supported proposals for the new online harms regulator to work with us and the FCA against scams and poor online practices and find a lasting solution to block scam sites and ads.
Useful links
Visit our scams page for signs of scams to look out for and details of the latest FSCS scams we are seeing. Remember, FSCS is a completely free service and we will never ask you for money.
UK Finance and the Metropolitan Police have produced the Little Booklet of Investment Scams (PDF 1,105 kb) which gives useful advice on how to protect yourself from investment scams.