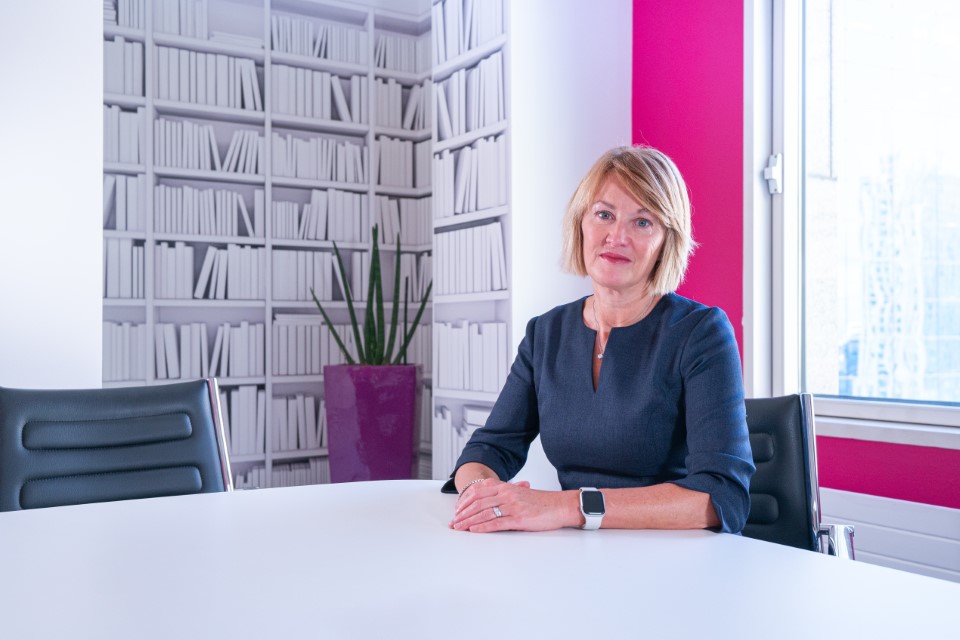 The FCA's Compensation Framework Review discussion paper response - FSCS's view
Caroline Rainbird, FSCS Chief Executive, shares her thoughts on responses to the Compensation Framework Review discussion paper, published by the FCA today, and the Consumer Investments Strategy, referenced throughout.
Today, the FCA has published an important update, a summary of the feedback received in response to the Compensation Framework Review discussion paper which closed earlier this year. There are references throughout today's publication to the Consumer Investments Strategy, which the FCA provided an update on back in October. I wanted to share my thoughts on both as they are very relevant to FSCS and the work we do.
The FCA's Consumer Investments Strategy launched just over a year ago. The aim of this work is to create a market where consumers can invest with confidence, with a strong understanding of the risks they are taking and the protections available to them.
FSCS works closely with the FCA and other organisations including the Financial Ombudsman Service and the Money and Pensions Service on consumer matters. We share many of the same goals in this space – to reduce harm, to help create a healthier environment for businesses to grow and to support consumer confidence in the industry. The implementation of the Consumer Duty and new rules for Appointed Representatives and promotions for high-risk investments are flagship pieces which are expected to make a large impact, but through our day-to-day interactions with the FCA and others we also see the drive to make incremental improvements which build over time.
In the year since this new strategy launched, we have been experiencing a considerable period of economic volatility. Cost of living rises are putting pressure on households and many businesses, and we have seen more people checking whether their money is protected as a result. We survey consumers monthly, and when we added new questions about energy prices and cost of living in March 2022, they immediately jumped to the top of the list in terms of financial concerns – remaining there ever since.
FSCS has continued its own work to support consumers during this time, focusing much of our awareness activity in areas such as pensions and investments, where awareness of protection is low, but the harm experienced is great. We can pivot quickly with our communications activity, particularly on social media, so we have also been able to respond to emerging concerns about the cost of living and specific products through monitoring consumer behaviour and sentiment, surfacing the most relevant information at the right time.
We will continue to support the FCA with its consumer aims and encourage them to continue to build up pace as we enter the second year of this new approach.
The Compensation Framework Review
Today's update shares the FCA's response to the feedback it received on the Compensation Framework Review discussion paper, which closed at the end of March. We really welcome this feedback, and I was encouraged to see the high level of responses that the FCA received to the discussion paper, reflecting the strong feelings amongst industry and consumer groups alike about FSCS and its work.
It is clear from the feedback that FSCS continues to be seen as an essential safety net, and that removing protection from consumers is not something there is much appetite for. Instead, there is consensus that we must focus on improving conduct in the market and this must be the primary goal. Whilst FSCS does not have the levers to pull to enact change directly, we are increasingly feeding our data and insights into the right discussions to enable it.
We are still seeing far too many customers who are losing more money from their pensions than we are able to return due to the £85,000 limit in place. Since the start of this financial year in April, more than £68m has been lost by customers with valid claims whose losses were above our limits.
A review of the compensation limit for pensions claims is something we called for, and I am pleased that this will be looked at next year. Sadly, many will continue to lose out whilst the limit stays as it is. FSCS believes that reviewing the limit would benefit both consumers and industry, as enabling greater confidence and trust in the system, through reducing the harm and loss when things go wrong, will ultimately drive more investment in the long run.
We also welcome the review in-tandem of the levy limits for each funding class, and the suggestion to introduce periodic reviews for both compensation and class limits. As detailed in our 'Balancing act' report earlier this year, the classes as they are do cause frustration, especially when a retail pool contribution is required. Industry bodies have shared with us the detailed work they have done to support this review and it has been very encouraging to see such proactivity.
Better understanding consumer behaviour is key to designing products, services, and indeed appropriate protection. FSCS already conducts research each month to monitor consumer sentiment and awareness, and we recently began publishing some of this work so that a wider audience can benefit from the insights it generates. We are pleased to be working jointly with the FCA on a new series of research so that we can both fully understand how FSCS protection underpins consumer confidence and trust in the industry, in turn ensuring FSCS protection remains appropriate in the future.
One of the reasons we do such regular research is in acknowledgement of the fact that UK consumers generally have low levels of awareness and understanding when it comes to their finances. I was pleased to see discussion in the FCA's feedback statement on the importance of clear information, and the challenges that exist in describing the complexities of protection to consumers.
This complexity is why we have invested in work with the Plain English Campaign in the past, and this year have begun a new partnership with Plain Numbers. It is also why we have developed tools to help consumers check their protection. In the year ahead we will be exploring the expansion of the FSCS-protected badge in areas where protection is most straightforward, and in areas where individual eligibility plays a larger role, we will be looking at better signposting for consumers.
Understandably most of this review focuses on consumer protection, and the needs of consumers. Much of the content looks at fixing problems we have today and setting a solid foundation for the future. My view is that we still need to take the time now to consider the more fundamental and longer-term shifts that may be needed in the interests of industry growth as well as ultimately, consumers.
The recent 'Edinburgh Reforms' outlined by the Government, alongside the Financial Services and Markets Bill, which was introduced to Parliament over the summer, present a wide-ranging set of changes to key regulation and give us the opportunity to really accelerate change and adapt our regulatory framework so that growth is facilitated, but whilst also ensuring that consumers remain appropriately protected.
These reforms pave the way for a significant amount of potential regulatory change, and we look forward to working with the Government, regulatory bodies, and industry in playing our role to support this important work. Responding to advancing technology, encouraging innovation and growth, and addressing legacy issues are all vital – whilst maintaining the stability that well-grounded regulation brings.
I am very interested to see the reaction to this feedback statement – particularly from the levy payers who fund the compensation FSCS pays, and of course consumers and those who represent them. FSCS looks forward to working with the FCA on the next stages of this work, to ensure the compensation framework continues to best-serve the interests of consumers and the financial services industry.