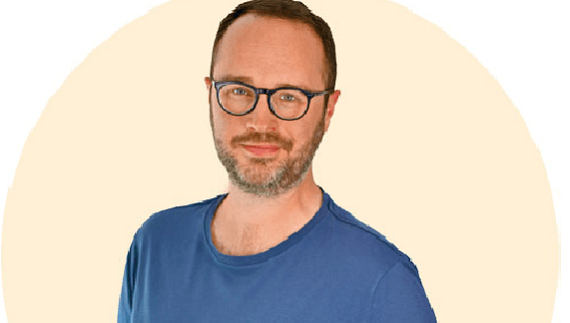 Fortnightly financial five minutes #19 Andy Webb
Nigel Yeates, Communications and Stakeholder Business Partner, speaks to Andy Webb, Blogger and Podcaster at Be Clever With Your Cash, about the topics he is being quizzed on currently, including FSCS protection.
Please can you give a summary of your background and tell us about Be Clever With Your Cash?
I set up Be Clever With Your Cash back in 2014 and it covers a huge range of money matters, from the best bank accounts through to supermarket savings.
Over the last nine years it's grown into one of the most popular independent personal finance blogs, with more than 22 million views across the website, Andy Clever Cash YouTube channel and Cash Chats podcast.
But there's only so much I can do on my own, so I'm really excited that this week we announced the site is joining up with the financial reviews site Smart Money People.
We're both united in our aim to help people make more informed choices about how they spend and save their money. But most important of all, we're both committed to unbiased and independent content.
I'll now be able to build a team to grow Be Clever With Your Cash, which means more videos, podcasts, articles, and blog posts on all things finance. I'm really excited to see where it goes!
You run regular Q&A sessions where people ask you for ideas related to their finances. What are the top 3 most common topics you're asked about?
I try to get through as many questions as I can in my fortnightly live videos on YouTube, but there's never enough time to cover them all!
Since interest rates have got more attractive, people are asking a lot about the best places for their savings and the tax implications if they go over their personal savings allowance. March and April also saw the most interest in Cash ISAs that I've seen in years.
There have been some great bank switching deals recently too, and I'm frequently asked about these, from people starting their first switch through to seasoned switchers who keep moving their accounts for free cash.
And there are always questions about credit cards, whether it's how to use one to help boost their credit score or which ones will earn the most cashback or rewards.
You recently wrote a blog and recorded a video all about FSCS protection for savings. How well do you think our broader range of protections are known?
Saving accounts are one of the most popular areas for my audience, so understandably they're keen to know when their money is protected, and when it's not. And the recent problems with Silicon Valley Bank and Credit Suisse were a good opportunity to both remind and clarify for my readers exactly how the FSCS protection works.
But I'm not sure the broader protections are on most people's radars. Perhaps it's because those products are things that many people interact with less regularly, if at all.
Looking ahead, what topics are you going to be covering next, and what topics do you think will be top of consumers' minds in the next few months?
Inflation and interest rates have dominated the last 15 or so months, and that will carry on this year. If as predicted energy bills do begin to fall this summer that'll be some help, but it won't fix the fact that other expenses are so much higher than they were, and those prices won't be falling back.
Now, on a more personal note, if £10,000 landed in your lap tomorrow, what would you do with it?
I've got an emergency savings stash, so I'd probably split it four ways. A quarter each towards my mortgage, pension and Stocks and Shares ISA, and put the remainder into a high-paying savings account for a big holiday we've got planned in a few years' time.
Thanks very much Andy for those thoughts and we wish you all the best with your new initiative.
For more information on what FSCS protects, see our What we cover page.
The content of any discussions shouldn't be taken as an indication of future FSCS policy positions. The views expressed by guests are their own and don't reflect the views of FSCS.
We would also love everyone to dedicate a regular extra five minutes to check their financial products and services are FSCS protected.