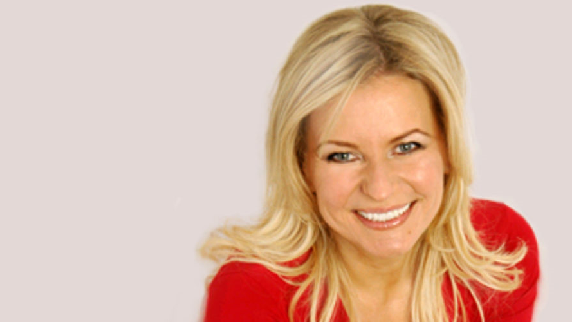 Fortnightly financial five minutes #20 Jasmine Birtles
Nigel Yeates, Communications and Stakeholder Business Partner, speaks to Jasmine Birtles, CEO at MoneyMagpie about the role of consumer websites and increasing your financial knowledge.
Please give us a summary of MoneyMagpie, your background and your role in the organisation.
MoneyMagpie.com is a national consumer website that aims to help people make money as well as saving it. We're constantly coming up with new ways for people to make money on the side, and then invest it to make even more money for themselves later on.
I started the site in 2008 because at that time I could see that there were no money sites that helped people make money as well as save it. The sites that existed then were also quite dry and I wanted something friendly and colourful. Since then, our aims have expanded, of course, and we now run webinars, social media live sessions, have 4 different newsletters and we have a video production section that is creating fun and instructional videos on a regular basis.
You cover a range of money topics for consumers. What are the most common areas of interest you see on your site?
We find that our readers particularly love to hear about freebies, supermarket offers, money-making ideas and warnings about scams and frauds. We also find that they're interested in investing in gold and silver, bitcoin and other crypto and discovering the best savings accounts.
Lots of consumers find financial matters daunting or time consuming, so what are your top 3 tips for consumers to start taking control of their finances?
Firstly, do it with a nice friend or family member. If you've let your finances slide a bit over the last few months (or years) you're probably feeling a bit daunted and fearful about it. So, if you have someone friendly and non-judgemental to sit with you while you look at your statements and try to make sense of it all, that can really help. If you don't have that, then get in touch with one of the nice, free debt advice charities (even if you're not in debt) like StepChange, Community Money Advice or Christians Against Poverty and ask for their help.
Then let automation do some of the work for you. If you're out of debt you can start saving by setting up a standing order every month to go from your bank account into a savings account. Do it when you get your salary paid in so that you pay yourself first before you go out and splurge on fun stuff.
Then keep yourself informed on a few money facts here and there. It doesn't have to be something you spend a lot of time on but if you sign up to a money newsletter like ours at MoneyMagpie (shameless plug I know!) then you will pick up information on a few handy deals, new rules that you need to know and ways to make more of the cash you have.
Being on top of your money is like eating healthily: you don't need to be a qualified nutritionist to do it, but it does help to know a few basic facts and set up healthy eating habits. Same with money: you don't need to be a financial advisor to run your money, and even your investments, but you do need some basic knowledge and then some healthy spending and saving habits. Just picking up a bit of information each week will build up and enable you to run your finances so well it will surprise you!
What's next for MoneyMagpie, please tell us about some of your exciting initiatives coming up during 2023?
We have just redesigned the site completely so the whole look is different and easier to navigate, which is an exciting move!
We also have a whole lot of free webinars and Facebook and Instagram Lives coming up, which will cover all sorts of topics from ways to save on food bills, to investing in Bitcoin and discussions around central bank digital currencies. We will also be producing more instructional videos to help people save and invest, including information on how FSCS can support consumers when they save and spend!
Now, on a more personal note, if £10,000 landed in your lap tomorrow, what would you do with it?
Firstly, I would take some friends and neighbours out to a nice dinner. If money is basically given to me, I like to spread some of it around! But with the rest I would put it in a commodities-based fund as I think commodities will continue to grow in the next few years.
Thanks very much Jasmine for your time, I love the idea of viewing your financial health in the same way as eating healthily.
For more information on what FSCS protects, see our What we cover page.
The content of any discussions shouldn't be taken as an indication of future FSCS policy positions. The views expressed by guests are their own and don't reflect the views of FSCS.
We would also love everyone to dedicate a regular extra five minutes to check their financial products and services are FSCS protected.