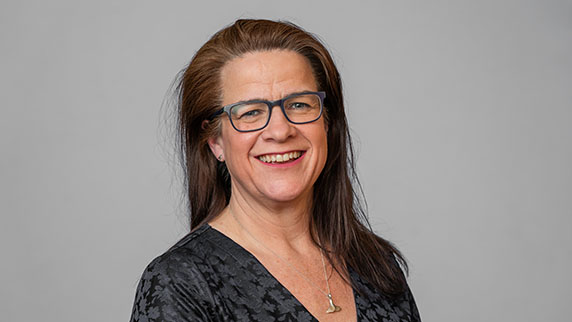 Fortnightly financial five minutes #29 Anna Bowes
Nigel Yeates, Communications and Stakeholder Business Partner, speaks to Anna Bowes, Co-Founder, Savings Champion about keeping cash safe, savers' inertia and much more.
Please can you tell us about your background, Savings Champion and what prompted you to found the organisation?
I have been working in the financial services industry for over 30 years and for much of that time I have been helping people to earn as much as they can on their cash savings. My career began at Chase de Vere Investments, in the Moneyline department, which was a free savings information service that became as popular with personal finance journalists as it was with savers.
After leaving Chase de Vere, I helped to set up Savings Champion in 2011. Quite simply, I am a bit of a savings nerd. We thought that a website that was dedicated to savings accounts was something that was missing from the market. There are plenty of comparison sites out there, but they deal with multiple products – such as mortgages, credit cards, car insurance etc. as well as savings accounts. But at Savings Champion we specialise in UK cash savings accounts. And our best buy tables reflect this as they are whole of market and completely unbiased. So, what you see on those tables are the accounts that we consider to be the best available to the majority of people at any one time.
With rate rises in the last year or two, why do you think people are still so reluctant to switch deposit & saving providers? What guidance would you give?
Savers' inertia is baffling, especially when you could be earning a meaningful return at the moment, with interest rates at their highest level since 2008. According to the latest Bank of England statistics, there is some £258bn sitting in non-interest bearing accounts – so mainly current accounts. That's a lot of money that is earning nothing for the customer – but plenty for the banks.
So why don't people move their cash? Well, there's probably a combination of reasons. Many may be worried about using a provider that they have not heard of – the fact is that many of the top rates on offer are with lesser-known names. But with all the news of scammers robbing people of their life savings, it's no wonder that people are cautious. However, as long as you can find a trusted source of savings rate information, such as SavingsChampion.co.uk, there is no reason not to take a well-informed leap of faith to help yourself to earn the interest you deserve on your hard-earned cash.
For others, the reason that they don't switch could be that they simply don't realise that they could be earning so much more. They trust that their savings providers are looking after them. And that may be the case, but some providers have been better than others at getting into the spirit of the recent good news for savers – some are being far more Scrooge-like, begrudgingly passing on as little as possible.
But I expect that for the majority it's the anticipation of the stress and hassle that they could experience by trying to manage multiple savings accounts. They just don't think it's worth it. But if someone were to hand you a few hundred pounds for perhaps half an hour's work, would you turn that down?
Taking some time to check what interest you are earning and therefore how much more you could earn is really important – inertia is simply robbing people of the interest they deserve.
But there will still be people who just don't have the time or inclination to manage their cash. Cash savings platforms could be helpful to savers, particularly those who are cash rich but time poor. They're not necessarily for the rate chasers, as they are not whole of market, although they do often offer market-leading exclusive accounts. But where the real benefit comes in is for those savers with larger sums of money, who don't have the time or energy to keep monitoring, then switching and splitting up money between accounts and providers to improve the rates they're getting and keep that money protected.
Basically, you need to make just one application – onto the platform - then once you are 'onboarded', you can move your money between multiple accounts and providers (dependant on who is available on the platform at that time), so your money shouldn't remain idle. The number of partner banks and therefore savings accounts available and the mechanics of each platform vary, but the premise is the same – complete one application and you have access to a variety of accounts with a variety of different banks and building societies.
With a cash platform, at the click of a button you can switch when a new, improved account comes along or when your bond matures, without the need to fill in yet another application, with a new login and/or password to remember and more security questions and ID checks to fulfil.
Using a cash platform is not free, there will be a small charge, although how that is taken differs from platform to platform, so if you are looking into which platform best suits you, that is an important consideration to be aware of. But the fee is worth it, if it means that your money is safer and earning more interest!
You offer a number of guides on your site (including about FSCS – thanks), which are the most used and why do you think that is?
Our FSCS guide is really popular as our customers are keen to keep their cash safe. So, they want to make sure that the bank or building society they are considering is part of the Financial Services Compensation Scheme. And it's useful for pointing out which providers share a banking licence.
We also have a popular Savings Guide that explains the various options for savers – including a section on Cash Platforms that I mentioned earlier.
What other trends and interesting developments are you seeing currently?
With inflation starting to fall more rapidly, it really looks like we could be at - or close to - the top of the current interest rate cycle. And in fact, we have started to see the top rates available on fixed term bonds starting to fall. If inflation is expected to keep falling, locking into a fixed term bond now could mean that you are more than keeping up with the cost of living – and could hedge against any further rate cuts to the top savings accounts available.
And with inflation now lower than 5% it's great news for savers that 50% of live savings accounts are offering inflation beating rates for non-taxpayers – that's a jump from one single account available last month and the highest number of inflation beating accounts since August 2020.

Even better, there are 32 non-ISA accounts that beat inflation for basic rate taxpayers who are fully utilising their Personal Savings Allowance.
And there are currently 200 cash ISAs that can provide inflation beating tax free returns.
Now a question we ask most of our guests, on a more personal note, if £10,000 landed in your lap tomorrow, what would you do with it?
My house needs some proper TLC – so I'd probably spend much of it on new windows and a new kitchen – I'm not actually sure how expensive those items are but I expect there wouldn't be much change from £10,000!
Thanks very much Anna, really interesting insights there and hope you get to do your house renovations sometime soon.
The content of any discussions shouldn't be taken as an indication of future FSCS policy positions. The views expressed by guests are their own and don't reflect the views of FSCS.
We would love everyone to dedicate a regular extra five minutes to check their financial products and services are FSCS protected.