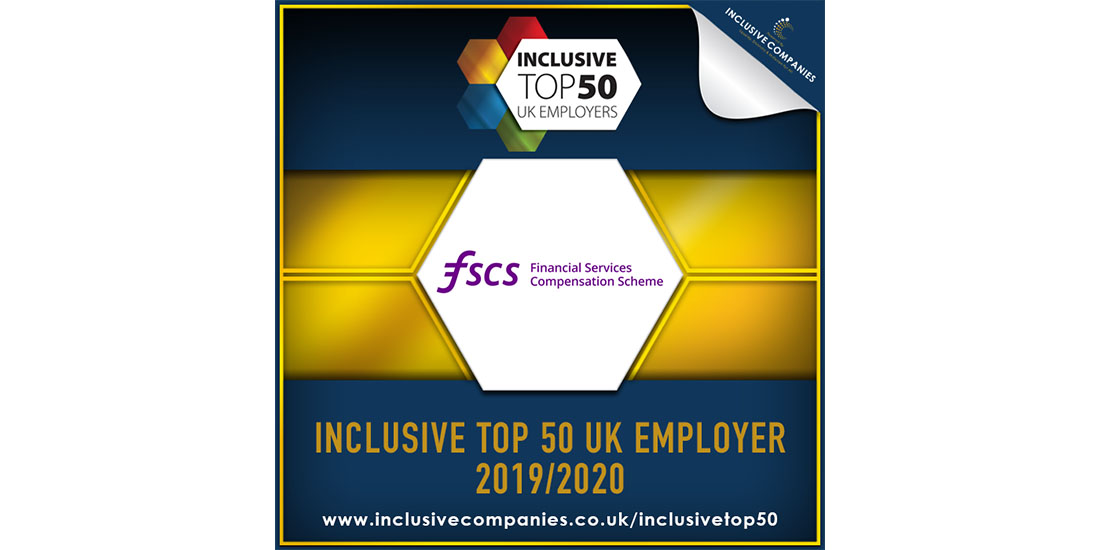 FSCS among top 50 most inclusive employers
FSCS's diversity, equality and inclusion policies recognised.
FSCS has been confirmed as one of the UK's top 50 most inclusive employers, as rated by Inclusive Companies.
To make the list, companies must promote all strands of diversity, including age, disability, gender, LGBT & race. Not limited to the financial sector, the list contains different organisations from across various sectors.
As well as showcasing organisations that are already performing at a high standard in relation to equality, diversity & inclusion, the Inclusive Top 50 UK Employers List also highlights organisations that are effectively making changes to become an inclusive employer.
The list that ranks the position every company in the top 50 will be published at the end of November, and we'll announce FSCS's place then.
Read more about FSCS's mission and strategy here.