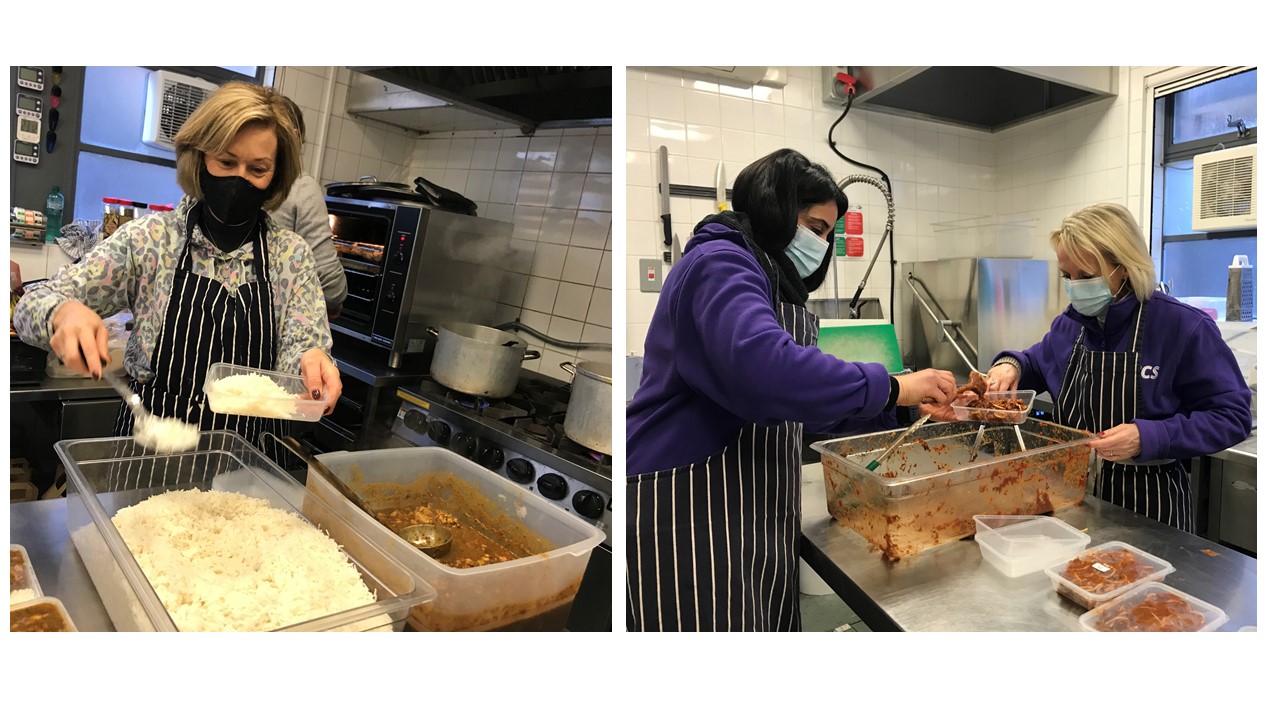 Supporting our communities this festive season and beyond
FSCS helps people get back on track by paying compensation when authorised financial firms fail. Since 2001 we've supported millions of customers and paid out billions in compensation. Our services can be life-changing, and at FSCS we are committed to making a difference for our customers, and also for our local community.
Being a responsible business and helping vulnerable people is so important to us, as we know how easy it can be to go from financial stability to financial insecurity.
This time of year can be particularly hard for those facing financial hardship, so this December we've been continuing our support for local charities Food for Aldgate and Providence Row.
Food for Aldgate
Food for Aldgate was set up to alleviate food insecurity and poverty in response to Covid-19. This amazing charity is on the front line providing support for up to 60 households each week and our staff have been helping out by sorting and distributing food to vulnerable elderly residents.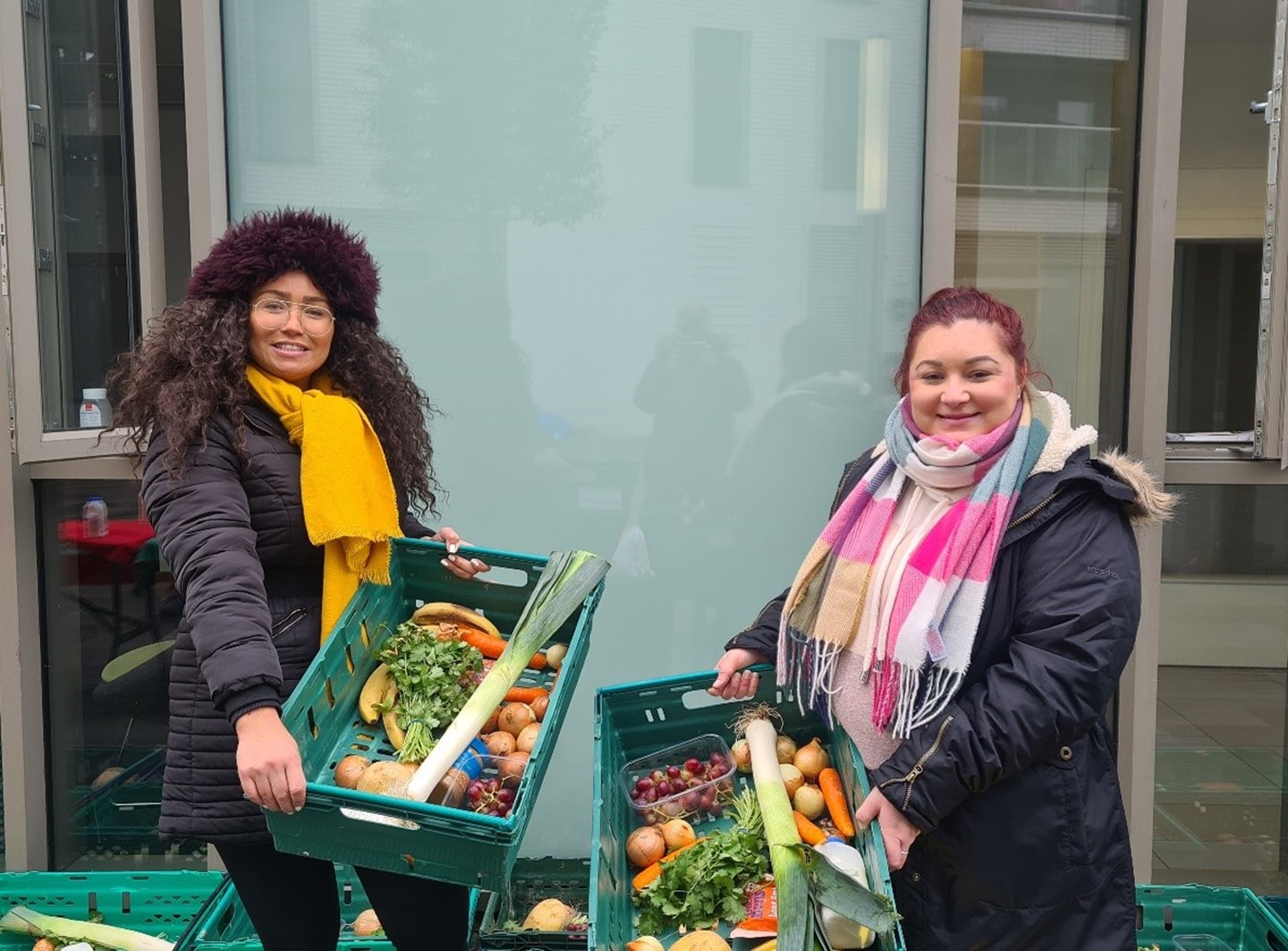 Providence Row
Partnering with Providence Row has given us the opportunity to support people affected by homelessness and addiction in East London. As part of our work with this inspiring organisation, we sponsor a greenhouse at their rooftop garden where our staff regularly help out with gardening and maintenance. FSCS Chief Executive, Caroline Rainbird, Chief of Staff, Debbie Stimpson, and Chief Data, Intelligence and Technology Officer, Sabah Carter, also helped out with preparing meals for Providence Row on 10 December.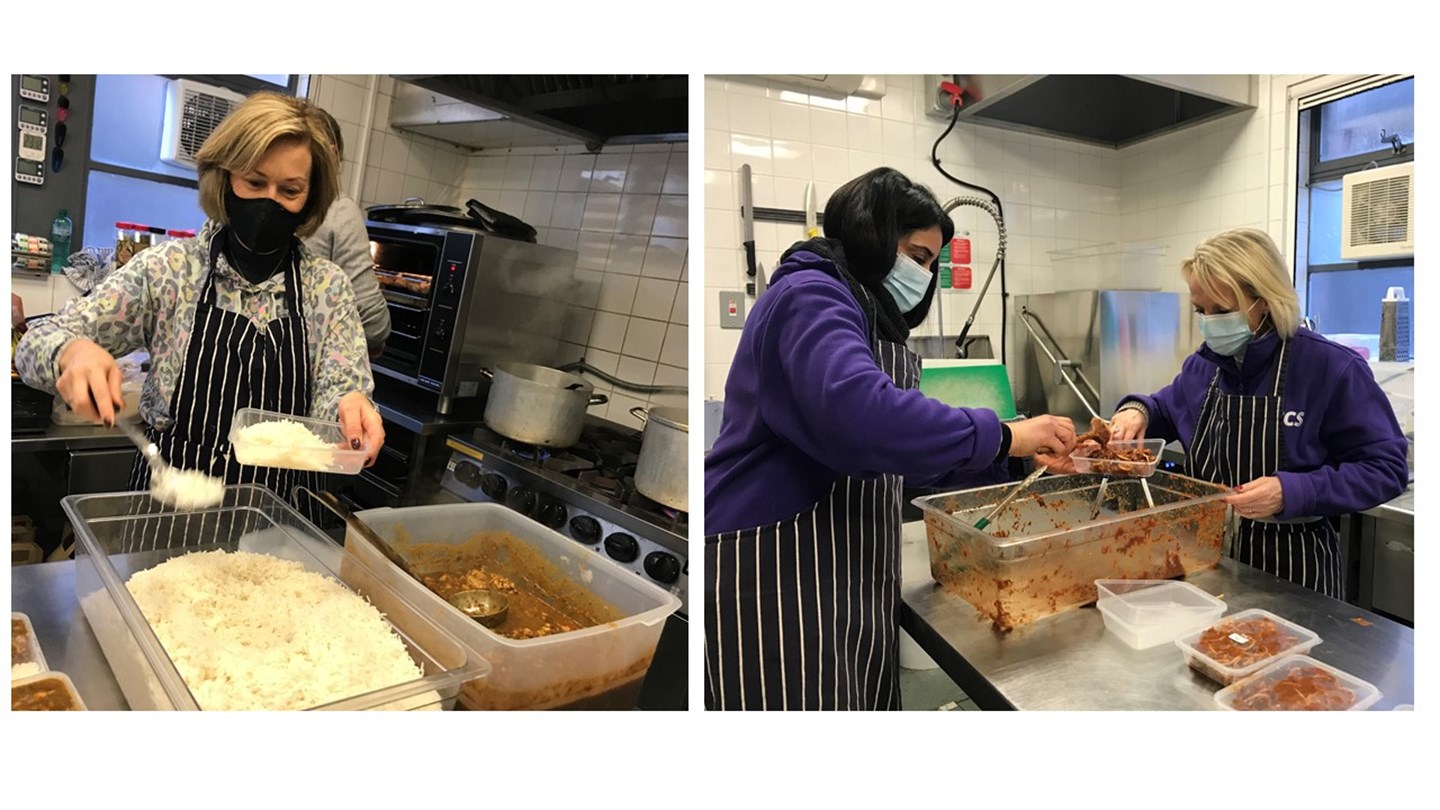 Being a responsible business
Terry Mumford, Head of Environment at FSCS, is proud that we have been able to take time out to help those in need this Christmas: "I can't recommend helping out in the community enough. You really experience first-hand the difference it makes. It's also a fantastic way to build team cohesion and morale."
Terry also says it's important to remember that helping out in the community isn't just a Christmas activity: "Throughout the year, FSCS employees have participated in many volunteering activities as part of our commitment to being a responsible business and making a difference. For example, in October we planted 150 trees at the Jordan Heights scout campsite to help offset our carbon emissions and in November we held our first-ever 'Green Week' to raise awareness of sustainable practices and environmental impacts with staff. Much more is planned for 2022."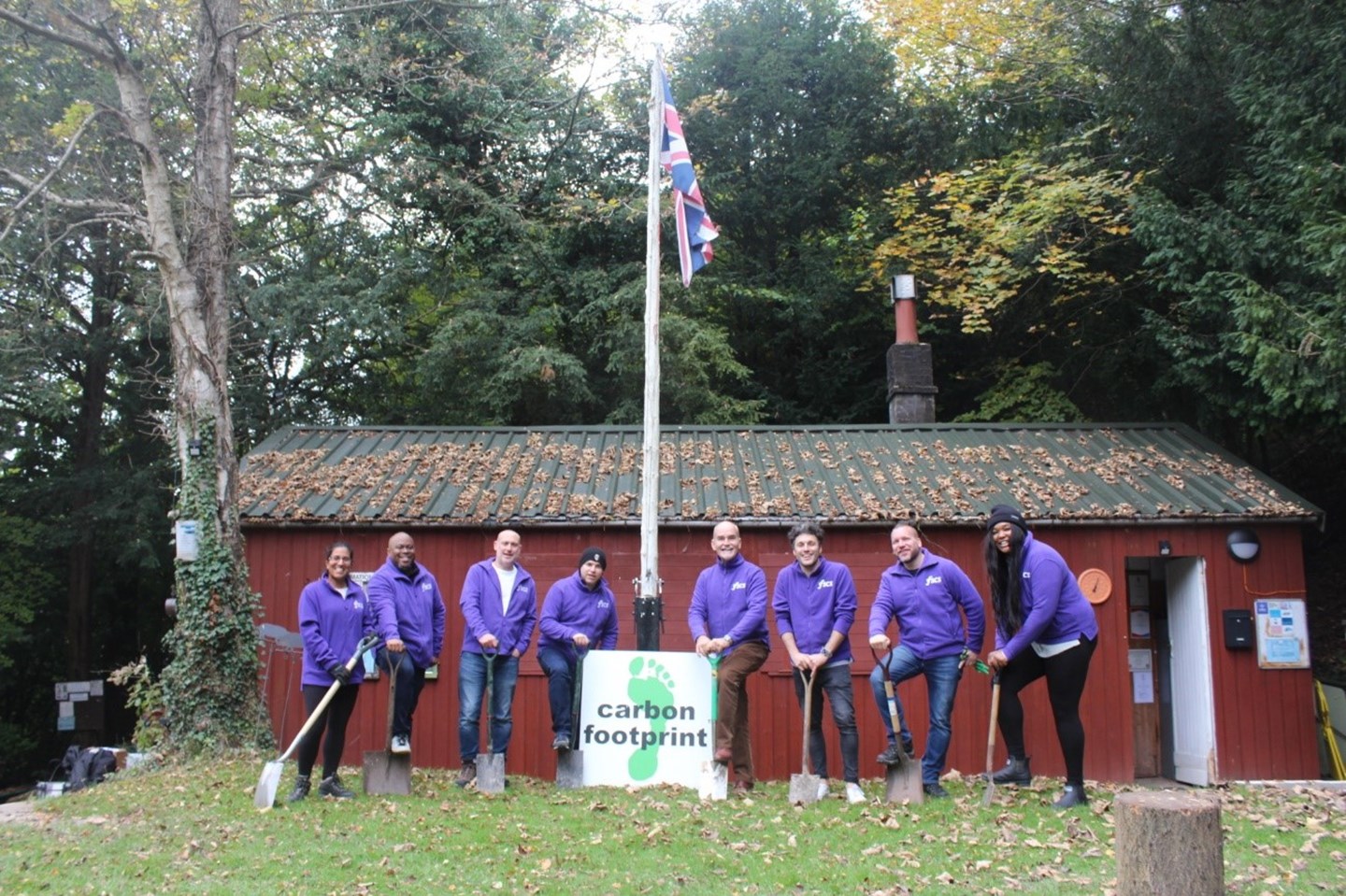 Protecting the environment
Here at FSCS we recognise that helping out in our communities goes hand in hand with taking action against climate change. To ensure we're focussed on the most impactful areas for creating healthy communities and protecting the environment, we've signed up to the Business in the Community Responsible Business Tracker. This tool, which is aligned to the sustainable development goals as set out by the United Nations, helps us assess our progress in relation to other organisations and analyse our business activities from a social responsibility angle.
We've done some fantastic work in this space already by significantly reducing our electricity usage, but we recognise that there is still much more to do. We have set ourselves the goal of reaching Net Zero carbon emissions by 2026 and we have signed the One Planet Pledge which allows organisations to make a public commitment to the future of the planet.
With 2021 coming to an end, we are looking ahead to next year to consider how we can continue to support our communities and play our part in protecting the environment.