FSCS expands Wellbeing Strategy to further support its people
Our enhanced Wellbeing Strategy is the latest step in our ongoing commitment to look after our staff's mental and physical health, so they can continue to help our customers.
Today is 'Blue Monday', widely regarded as the most depressing day of the year. Whether or not you subscribe to the idea, the start of the year can certainly be tough - this year more than any other in memory.
At FSCS, we have been focussing on the wellbeing of our people during the pandemic, as they continue to work hard to help everyone who needs us. Investing in our staff's mental and physical health has always been a top priority for FSCS. To reflect this, we have expanded our Wellbeing Strategy, in collaboration with Aon, our benefits provider and world-leading professional services firm.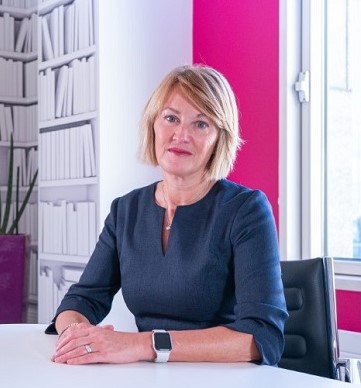 There are many aspects of life that influence our wellbeing, and our strategy will focus on five key elements: physical, emotional, social, financial and career. It is also about recognising that as an employer, FSCS has an important role to play in helping to create a positive environment that enables everyone to flourish and feel that they belong. Our enhanced strategy has been designed to ensure it is relevant to our diverse workforce and to promote a sustained, positive impact as we move forward through these challenging times.
FSCS has a range of supportive measures already in place to look after our people, which we have developed and enhanced during COVID-19. Employees are taking advantage of our flexible working policy, especially those with children while schools are closed, and we increased the amount of paid leave for parents and carers in the first lockdown last year. We have set up various virtual exercise and wellbeing classes run by staff, including cardio workouts, meditation and yoga.
Teams across FSCS are currently competing in the Step It Up Challenge, which will see the team with the most overall steps at the end of January crowned winners. The importance of exercise and getting out in the fresh air cannot be underestimated during these dark days and we hope this gamification will inspire people to exercise regularly while enjoying a little healthy competition.
A strong commitment to employee wellbeing is not something new for FSCS and we will keep working to ensure we support our people, so they are as prepared as possible to carry on helping those who need us.
Read about how FSCS helped our customers throughout last year