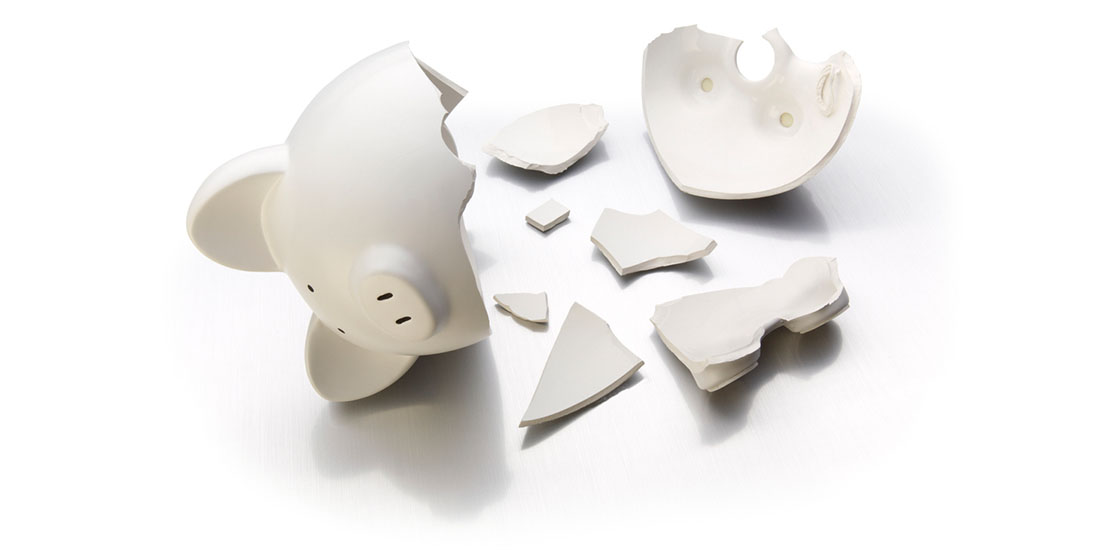 If your bank fails...
Emma McAllister explains the process and limits of the FSCS protection scheme for banks, building societies and credit unions.
It's reassuring to know that if your bank, credit union or building society fails, your money is protected. For most customers, FSCS will automatically return your money, up to £85,000, within seven days. You don't have to do anything, because we use the data from the failed bank to return your money.
Simple as it sounds, many people have questions about what this means in practice. Emma McAllister, Deposits and Contingency Manager, explains the limits of FSCS protection, and how your money gets back to you.
'It's important to remember that some banks share the same banking license, and we can only pay each person up to a maximum of £85,000 per license,' says Emma. 'To work out what's protected we would lump together all deposits held under one license: this includes all your current accounts, your share in any joint accounts, and any savings accounts. You can check this easily with our protection checker.'
FSCS protection is also available for children up to £85,000 per banking licence. This includes accounts where an adult is listed as an administrator for a child's account. But as the adult is not a named account holder, these aren't treated in the same way as joint accounts, so the balance does not count towards the adult's protection allowance, and the child is not entitled to any further protection.
There are also occasions where we'd pay more than the £85,000 limit. Says Emma, 'FSCS protects temporary high balances in your bank account of up to £1million for up to six months. The protection begins from the date the temporary high balance is credited to your account, or to a client's account on an individual's behalf. It's important to note that this date may be earlier than the date the temporary high balance was credited to your account with the failed firm. And you don't need to tell us if you have a temporary high balance unless your bank fails.'
The events covered by our temporary high balance limit include:
Real estate transactions (such as property purchase, sale proceeds and equity release – but relating to your main home only)
Insurance policy payouts
Personal injury compensation (unlimited)
Redundancy (voluntary or compulsory)
Inheritance
For a full list of events that would qualify under the temporary high balance rules, see our temporary high balance page.
New to the financial industry is the savings marketplace, cash platform or savings service. These firms let you spread your money across multiple accounts with different banks to get the best possible savings rates. We call these firms 'deposit aggregators' and if you used one to deposit your money with a bank that failed, FSCS would protect your money. The same compensation limits would be applied – up to £85,000 per bank – and again the process of returning your money is automatic. However, it may take longer than seven days.
FSCS protects companies too. 'We generally protect companies' deposits, regardless of the size of the company,' says Emma. 'We assess eligibility under the PRA's Depositor Protection Rules, in particular rule 2.2, which excludes most types of regulated financial services companies.'
But what if you and your company both use the same bank or organisations that share a banking licence?
'If your business is a separate legal entity, such as a limited company or LLP, you could claim up to £85,000 for each account,' confirms Emma. 'If you're a sole trader (e.g., Mr Smith t/a Smith Motors) you wouldn't be entitled to two separate claims – you could only claim up to £85,000 in total. As an exception, business partnerships are entitled to make two separate claims (but only one claim, not one claim per partner).'
Visit our compensation limits pages to see our coverage for other types of financial failure.