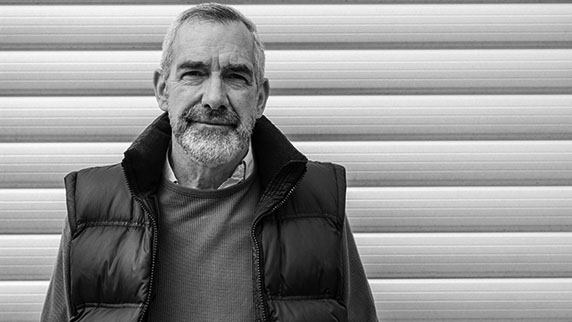 National Pension Tracing Day: is your pension FSCS protected?
With the clocks going back this Sunday, people are being urged to use the 'extra' hour we gain back to trace lost pension pots. In this article we'll talk you through how you can make sure the money you recover is FSCS protected – and speak to Gareth Ricketts who found nearly £9k in a pension he didn't know he had.
We usually associate 31 October with a slightly spookier holiday, but this year sees the launch of the UK's first National Pension Tracing Day – an initiative encouraging savers to seek out lost and old pension pots. An estimated £19.4 billion split between 1.6 million pots is believed to be waiting to be recovered.
After you've tracked down a lost pension, many providers allow you to consolidate multiple pots into one easy-to-manage pension plan. But unless you check your new provider is FSCS protected first, your recovered money could be at risk if your provider goes out of business.
Generally, FSCS can protect pensions that are provided by UK-regulated insurers, as long as they qualify as 'contracts of long-term insurance'. A common example of this is an annuity. FSCS can also protect against bad pension advice from UK-regulated advisers (e.g., to transfer to a less suitable pension product). Visit our pensions webpage for more information.
Not all pension activities and products are FSCS protected. Pensions are complicated, so we've built a tool so you can check what we protect. Try our Pension Protection Checker today.
How do old pension pots go missing?
Changing jobs and moving house are two of the most common reasons that people lose track of a pension - either forgetting to update and transfer over their pension funds to a new provider or simply losing their contact details. The latter sometimes also occurs when providers shut down or merge with other businesses and their contact details change as a result.
With job switching now happening much more regularly than in the past – people now have an average of 11 jobs during their careers – it's expected that more and more pension pots will be lost as time goes on. The Department for Work and Pensions (DWP) predicts that this could lead to as many as 50 million lost pensions by 2050.
Some people may find that they reach retirement age and don't have enough in their pension, so taking the time to trace lost pensions could make a significant difference to your overall savings later in life.
How much money could I find in a lost pension?
Gareth Ricketts, aged 54 from Colchester, combined two old pensions, one of which he previously had no knowledge of.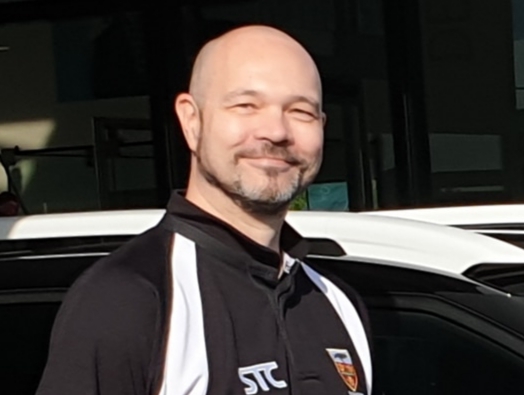 "I had an old Guardian Direct pension that I didn't know I had. They closed down and merged with another company. You can imagine the paper trail was minimal.
"My Beekeepers at PensionBee were relentless and found £8,897.38. I didn't even know that I had a pension there, it was so long ago, I wasn't expecting it to be found."
Gareth's advice to others looking to trace and consolidate pensions is to do your research before you decide to put your money into a new provider. "You need to do your homework, because you're essentially taking your future and giving it to someone else.
"For me it was a case of tracking down PensionBee, looking them up on Companies House and checking that they were authorised by the Financial Conduct Authority. I also looked at a lot of review sites to make sure that the feedback from other customers was positive. What I found made me more comfortable to approach them."
How can I trace my old pension pots?
There are many online services that allow you to trace lost and forgotten pension pots. DWP has a Pension Tracing Service that lets you search for the contact details of personal or workplace pensions online or by phone. Some providers may do this for you.
Once you have the contact details for your lost pension providers, you can get in touch with them to request more information. This could be what the current value of your pot is, what options you have for making changes to your plan, and whether there are any charges if you want to transfer the pot to another provider.
If you find one or more old pensions, you don't have to consolidate them if you don't want to – but many people do because it can be easier to manage in one place, and it can give you a better idea of the total sum you'll have available when you retire.
If you get advice on what to do with your recovered pension pots from a financial adviser, you should make sure they are UK-regulated and that their service is FSCS-protected first. That way, if you receive bad advice (e.g., to transfer to a less suitable pension product) and the product provider or your adviser later goes out of business, FSCS may be able to pay you compensation up to £85,000.
Whatever you decide to do, checking that your provider and the pension product/activity they are providing is FSCS protected is the crucial next step to take to ensure your money is protected in case your provider goes out of business.
Why should I check if my pension is FSCS protected, and how do I find out?
It can be a great feeling to find money that you didn't know you had. But if your pension provider goes out of business and it's not FSCS protected, you could be at risk of losing your newly recovered money.
All providers are responsible for letting their customers know about the protection their products have, so your provider should talk you through FSCS protection when explaining their products to you. In Gareth's case, PensionBee explained that they were FSCS protected before tracing and combining his lost pensions. "They explained that it was backed by FSCS, so that if things did go wrong with their company, I would be protected."
Providers such as PensionBee, Scottish Widows, Standard Life also now proudly display our FSCS-protected badge online, on apps and across other literature. This is so that customers are aware of the protection available before they decide to take out a pension product. We've been working closely with pension providers to help raise awareness of FSCS and the products we protect among their customers. Together we have explored how providers can best inform customers about the protection available.
If a provider doesn't explain or display its protection upfront, you should ask them directly if your money is FSCS protected. Whether you've found a lost pension and you're planning to keep your money with the same provider, or you want to consolidate multiple different pensions into a single plan with a new provider, it's important to find out before you commit to transferring your savings.
See a list of questions to ask your pension provider to ensure you're covered.
How does FSCS protect pensions?
If you have a pension (or you were advised to get a pension) and the provider or adviser has gone out of business, you may be able to claim compensation with FSCS. Whether you have a pension, are thinking of getting one or changing it, you should check that it's FSCS protected. Visit our pensions webpage for more information.