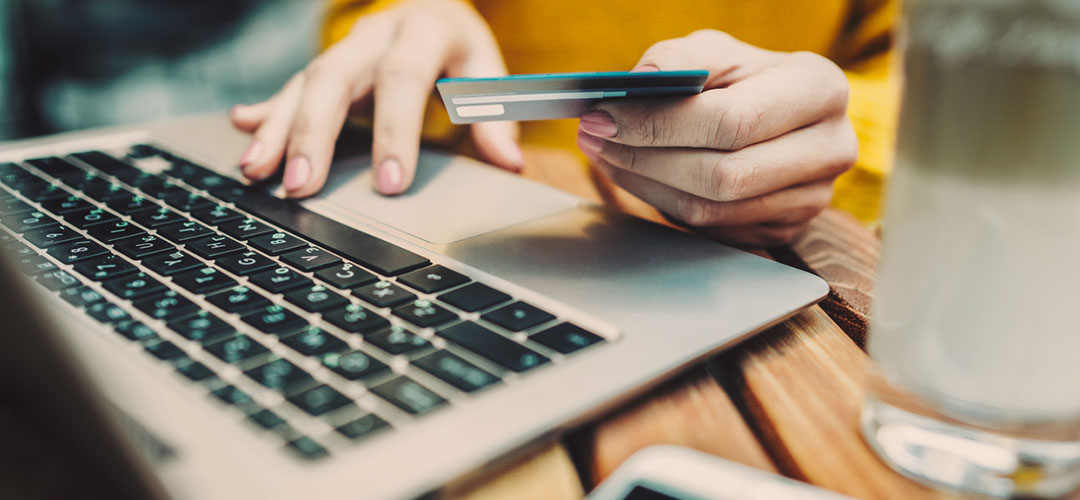 What if my bank just exists online?
FSCS protects your money held in all authorised UK banks, even if they don't have any branches.
Banks without branches aren't as new as you might think. It's now over 30 years since the First Direct brand launched in the UK, as a telephone-only banking service. By the late 1990s, we could use SMS messaging to do basic banking tasks, and around 10 years ago the first full banking apps launched for smartphones.
In recent years, a whole host of new banking brands have appeared in the UK. Monzo, Starling, Metro Bank and Atom are some of the most popular. You won't find most of these on the high street as they exist purely online.
Some don't offer services over the phone or even via a website - it's all done via in-app messaging. You might have heard them called mobile or 'challenger' banks, as they are seen as 'challengers' to the traditional banking brands that have been around for hundreds of years.
It doesn't seem that long ago that you had to queue up at a branch or visit an ATM just to check your balance. But according to a YouGov tracker, 58 per cent of Brits now manage their money using an app from a traditional bank, and 9 per cent use an app-only bank.
Less than a quarter of us now spend our time going into a branch, which seems to be decreasing year on year. There's some speculation that the COVID-19 pandemic might accelerate this change, as many of us have been forced to turn to online or mobile banking while we've been at home during lockdown.
Does FSCS protect my money if I use an app-only bank?
Absolutely. Our deposit protection applies no matter what type of bank you choose to keep your money safe. It just has to be authorised by the Prudential Regulation Authority, who makes sure banks are run well.
It's also worth knowing that 'deposits' include things like current and cash savings accounts, but many banks offer other products too. These may be covered under investment protection (such as stocks and shares ISAs), or may not be protected by us - like e-money which we talk about below.
High-street banks have our 'FSCS Protected' logo on display, but many banking apps are also starting to include it on their home or login screens - so keep an eye out for it.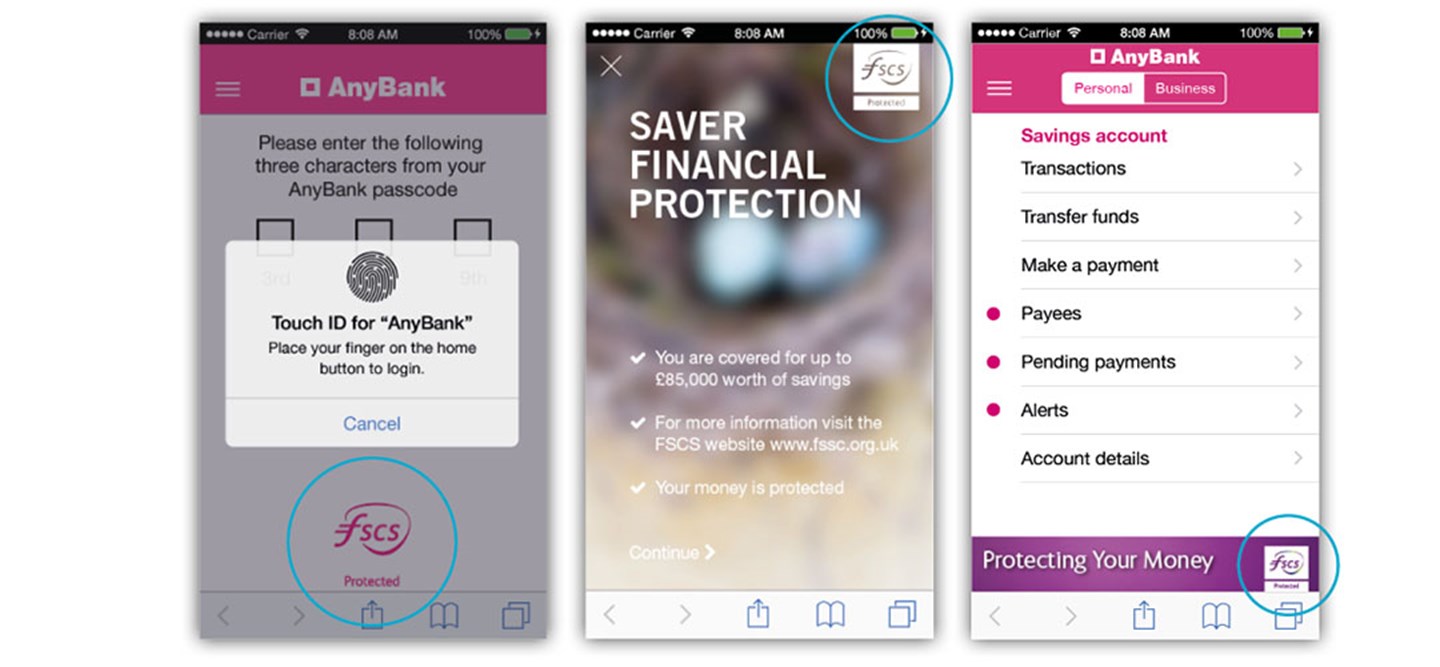 When is a bank not a bank?
'Bank' has become one of those words we use in conversation when sometimes we just mean 'where our money is'. The features of e-money or payment accounts can be very similar to the app-only banks, but as they aren't actual banks, FSCS can't protect them. MoneyBox, Raisin and Chip are three popular providers in the UK who offer savings but aren't actually banks.
E-money and payment services providers are required to safeguard funds they receive from, or on behalf of, customers when providing payment services or issuing e-money. These funds must be held separately from the firm's own funds, typically with a bank. FSCS may protect safeguarded funds held by e-money providers if the bank holding the safeguarded funds were to fail.
If you're ever unsure, there are some questions you can ask your provider, and our protection checker is always there to give you peace of mind.