This is Money, MailOnline & FSCS
FSCS, This is Money and MailOnline have joined forces to produce a series of podcasts and articles. They all have one purpose - to help you keep your money safe.
TV presenter, Andi Peters with This is Money editor and financial journalist Simon Lambert unlocks some of the secrets of non-traditional earnings. In this podcast series, they interview world record holders, explorers, authors and comedians, giving a fascinating and funny insight into how their guests make their money work.
Podcasts
Kiko Matthews
On 22 March 2018 Kiko Matthews became the fastest woman to row the Atlantic, solo and unsupported, over 49 days, 7 hours and 15 minutes. In the process, she raised more than £105,000 for King's College Hospital. But back in 2009, Kiko had been diagnosed with Cushings Disease, which causes tumours on the pituitary gland that controls the body's hormones.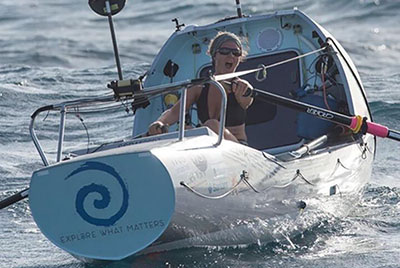 That discovery led her to re-evaluate her life, and eventually to row the Atlantic. On this podcast, Kiko tells us her fascinating story, discusses her finances - and reveals just how you go about funding rowing the Atlantic.
Listen to explorer and world record holder Kiko Matthews' podcast.
Anthony Ogogo
Anthony Ogogo, 30, won a bronze medal in boxing at the London 2012 Olympics and then had a short and successful career in which he challenged to be world champion. He suffered a number of injuries before a fractured eye socket forced his retirement from the sport in 2019, with 11 wins and just one loss in his professional career.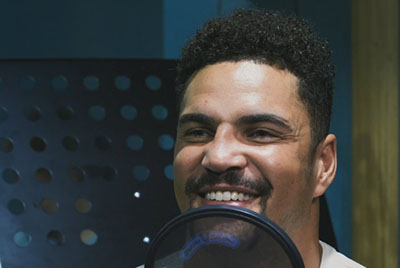 Unable to box anymore, Anthony is now on the path to a new career as a professional wrestler with All Elite Wrestling. In this podcast, he talks about building his boxing career and how an amateur boxer has to support themselves on a shoestring.

Listen to Olympic medal-winning boxer Anthony Ogogo's podcast.
Alastair Humphreys
Alastair Humphreys joins Andi Peters and Simon Lambert in our third podcast to talk about funding the life of an adventurer and building a career out of his exploits.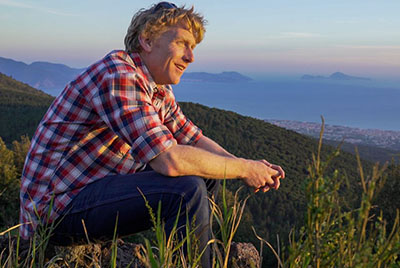 Alastair spent four years cycling around the world, ran six Sahara Desert marathons, busked his way around Spain, and has written 13 books. But Alastair's adventure philosophy isn't about big expensive trips as he would rather do things on a shoestring - and wrote a book encouraging others to have their own cheap 'microadventures' close to home.
Alastair also reveals how he manages his money and saves, shares his thoughts on writing books and why self-publishing can pay off, and explains why being told he was an idiot for not having a pension - after a talk to a pensions firm - spurred him into saving for retirement.
Listen to adventurer Alastair Humphreys' podcast.
Tessa Coates and Stevie Martin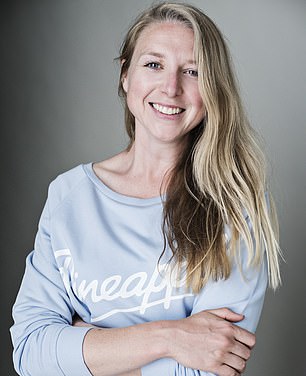 Writers, comedians, podcasters and performers Tessa Coates and Stevie Martin talk about how you can make your money work in many different ways if you work in the creative industry.
From hosting their podcast Nobody Panic, to being in comedy trio Massive Dad, writing scripts and articles, and putting on Edinburgh shows, Stevie and Tessa have a lot to juggle.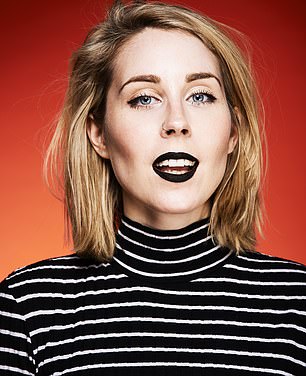 The pair tell Andi and Simon their tales of living on a shoestring to get ahead in the London publishing world, including Stevie's tale of saving money by sleeping under the kitchen table in a one-bedroom flatshare with no living room.
Listen to Tessa and Stevie's podcast.

Shappi Khorsandi
Comedian Shappi Khorsandi joins Andi Peters and Simon Lambert to discuss how she built a career in comedy.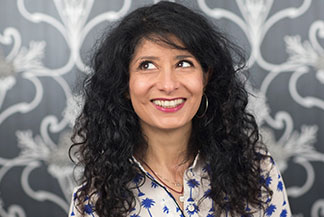 Shappi tells of how she realised a job in an office wasn't for her early on, swapping that for being a cleaner and nude life model for art students - because she could do those jobs while daydreaming.
She says she loves her work so much that she cannot imagine ever doing anything else, but now plans her comedy and writing so that the money she earns enables her to spend the time she wants to with her children.
Listen to Shappi's podcast.
FSCS - Protecting your money
FSCS protects you when financial firms fail. Set-up by parliament and funded by the financial services industry, we're a completely independent and free service. But we don't just cover banks and building societies. See our video below for an overview of what else FSCS protects.
To be certain, ask your financial provider if the product you're buying is FSCS protected.
If the worst happens and your financial firm fails, we may be able to get you compensation.
When you claim direct with FSCS, you pay no fees, and get 100% of the compensation you're due. And we're here to help you every step of the way with claims experts on hand to support you at every stage of your claim.
It's straightforward to complete an application and you can do so in your own time. If you can't finish it in one go, you can save it and come back to it later. You can also check your claim's progress at any time in your online account.
If you think you've got a claim, click here to get started.
To find out more about FSCS see our compensation limits page.