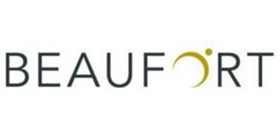 Beaufort Securities Ltd
In special administration 15 March 2018
FRN: 155104
You might be eligible for compensation
Beaufort Asset Clearing Services Ltd was placed in Special Administration by UK regulators in March 2018. This was shortly after the US Department of Justice brought criminal charges against the company for its alleged involvement in securities fraud and money laundering.
See our investment compensation limits and their conditions on our Investments page.
We've sent you an email - you'll need to open it and click on the 'Confirm subscription' to receive updates
You've successfully subscribed to updates. You'll receive news on this firm as we publish it.
30 Aug, 2019

Claims against Beaufort Securities Ltd are now being assessed by our claims assessment teams. Previously we had said that the majority of claims should be completed by the end of August 2019. However, due to the number of claims, and difficulties getting the information we need to assess them, it will take longer than expected.

We're sorry for the delay and we will assess claims sooner where possible.

31 Jul, 2019

Negligence claims made against Beaufort Securities Ltd (BSL), relating to investments in Aegis Power Bonds have now been moved to our claims processing teams for assessment. All BSL claims are now in a position to be assessed.

21 May, 2019

Negligence claims made against Beaufort Securities Ltd (BSL), relating to the firm's discretionary fund management and advisory stockbroking activities have now been moved to our claims processing teams for assessment. As communicated in our 14 April update, we anticipate completing the majority of claims by the end of August.

14 Apr, 2019

FSCS has now successfully returned assets and cash to more than 16,000 former clients of Beaufort Asset Clearing Services Limited (BACSL). We've also started assessing approximately 1,400 negligence claims made against Beaufort Securities Limited (BSL), relating to the firm's discretionary fund management and advisory stockbroking activities. We're working closely with BSL's administrators, PwC, to get customer data and documentation so that claims can be assessed accurately and speedily.

We expect to issue the first claims decisions in the coming weeks and aim to complete the majority of claims by the end of August.

08 Feb, 2019

The Beaufort administrators have made us aware of a potential scam where some Beaufort clients have been approached by individuals claiming to be representatives of PwC, Beaufort, The Share Centre or other third parties. These individuals are not acting on behalf of the administrators, PwC or any nominated brokers and clients should ignore any requests of this nature. Clients should remain vigilant about communications relating to the administration. Please refer to our news story for further details.

29 Jan, 2019

More than 750 Beaufort clients began to access their transferred money and assets on Monday 28 January. Any remaining client assets and money not transferred to The Share Centre in this segment but that are still eligible for transfer will be moved to relevant nominated brokers in later tranches. The collaborative work between FSCS and PwC means that around 16,000 of Beaufort's 17,500 clients have received most of their money and assets, such as ISAs and pensions.

21 Dec, 2018

FSCS has made great progress with processing claims against Beaufort Securities Limited over the past few weeks. We've looked at the way we deal with claims and have refined our processes so that we can handle these claims more efficiently. We're looking to increase the amount of Beaufort claims we process in January, so we will update you then.

21 Nov, 2018

We have started sending letters to customers who were transferred from Beaufort to the Share Centre on 24 September 2018. The letter explains our role in reuniting customers with their money and assets and sets out the terms and conditions of the payment. It also tells customers that we have entered into an agreement with the Joint Special Administrator to meet the costs of the Special Administration on their behalf. The letter is for information only and there is no need for action.

14 Nov, 2018

More than 3000 additional clients can now start to access their cash and assets after PwC, the joint administrator, reached an agreement with the broker, The Share Centre. Clients were able to access their money and assets from Monday 12 November. Any remaining client cash and assets not so far transferred, but still eligible for transfer, will be moved to relevant nominated brokers as soon as possible.

05 Nov, 2018

Around 350 clients, mainly in Wales, can now start to access their cash and assets. This is after PwC, the joint special administrators, reached an agreement with AF Private Wealth to transfer a further group of Beaufort customers. These clients are mostly previous customers of Beaufort's Colwyn Bay office. The client money and assets remaining with Beaufort, will be moved to nominated brokers as soon as possible. The next set of client transfers is expected to take place on the weekend of 10/11 November 2018.

25 Oct, 2018

We're continuing to work with PwC on completing our investigation into claims of negligence against Beaufort Securities. The investigation will determine the process we use to assess claims brought against the company, their eligibility and how we'll compensate customers with valid claims. We expect to finalise the process for assessing claims by 16th November. We will be in a position to provide further updates at this time.

25 Sep, 2018

PwC the joint special administrators, have now transferred the first tranche of client money and client assets to the nominated broker, The Share Centre Ltd (TSCL). This transfer covers over 12,000 customers.

If your money and assets are yet to be transferred, you don't need to do anything - we're expecting further transfers of customer accounts to happen soon. We'll continue providing updates on this page, as will the joint special administrators on their page.

Media outlets can read our related press release here.

09 Aug, 2018

The Financial Services Compensation Scheme (FSCS) is glad to announce that the vast majority of clients of Beaufort Asset Clearing Services will get back all their cash and assets.

The distribution plan was agreed by Beaufort's creditors' committee on 13th July, and was approved by the High Court on 26 July 2018, and became effective on 27 July 2018.

It lays out how the administrators working with FSCS, plan to return BACSL customers' money and assets.

Further details of the distribution plan can be found on PwC's website.

PwC have confirmed that customers holding the vast majority of client money and client assets are engaged in the process, with most agreeing with the company's books and records. Any clients not yet engaged in the agreement process should log into the Client Claims portal or contact the helpline 08000639283 / client.services@beaufortsecurities.com as soon as possible.

The plan provides for the return of client money and client assets in September 2018 via a transfer to a nominated broker.

Transfer of client money and assets - On 8 August 2018, PwC announced that the principal nominated broker has been chosen for the transfer of client money and assets: The Share Centre Limited (TSC) is authorised and regulated by the Financial Conduct Authority (FCA) under reference 146768. PwC aim to commence the transfer process as soon as possible, and expect that a large proportion of the client assets and client money will be transferred in a first tranche at the end of September 2018. Find out more here.

FSCS will enter into an agreement with PwC to meet the shortfall arising from PwC's costs for eligible clients. FSCS will arrange for these costs to be met directly with PwC. This will mean that the costs will not need to be taken from client assets and client money.

We expect nearly all of the firm's individual and small business customers will be protected by FSCS so that assets and cash can be returned without any loss.

We are working with PwC to make sure the return of assets and cash is done in the most efficient and streamlined way. This will minimise inconvenience to customers and control the cost to the levy payers who fund FSCS."