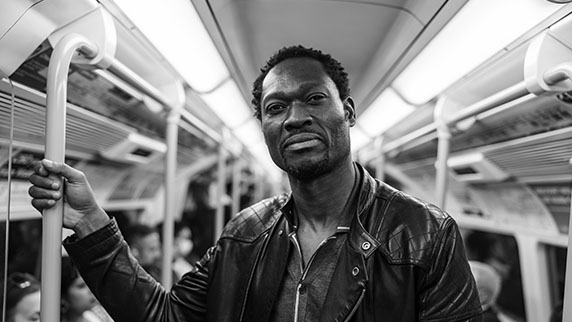 Pots, pockets, piggy banks and vaults: keeping track of your money (or e-money), and its FSCS protection
Saving money is getting ever more sophisticated. You can now access a whole host of clever tools to help you save for a big purchase, or just put money aside for a rainy day. Your money might be split up to help you budget, but how can you check if it's all FSCS protected?
It wasn't that long ago that opening a new savings account meant going down to your local high street or applying over the phone and waiting a few days (or even weeks) for your new account to be set up.
Today, not only can accounts be opened in a matter of seconds, but you may want to use a range of apps or services - to help you save for different goals, round up the pence every time you make a purchase or make sure you've got enough put aside after payday to cover your bills.
Luckily, most banking and savings apps are designed to be very user-friendly, which makes it easy to see where all your money is. But how do you know if FSCS protects it? This is where it's worth paying attention to the little details.
FSCS protection for the money in your accounts
Our rules only allow us to protect the money you hold with banks, building societies and credit unions regulated by the Bank of England's Prudential Regulation Authority (PRA). If one of these firms (you might see them referred to as 'deposit takers') goes out of business, we'll step in and return your money, usually automatically and within seven days.
We can't protect the money you have with e-money institutions and payment providers. This doesn't necessarily mean that your money isn't safe, as these firms are still regulated by the Financial Conduct Authority (FCA), but it does mean you won't benefit from our quick and easy compensation service. Your money could be tied up for a while during the insolvency process if something happened to your provider which might be a problem for you.
Sounds simple, but is it always so clear cut?
Not always! This is where you need to pay special attention. Some e-money and payment institutions allow you to open accounts or hold money with other firms from within their own app or website, and these other firms might be banks that do have FSCS protection.
It's always best to check so you know where your money is and what protection it has. Take the time to look at whether your money is just being separated out within your existing account to help you budget, or whether it's being held somewhere else for you. Usually, you can find terms and conditions within the app or website you're using, and contact details too.
If your money is held elsewhere, ask if it's held directly for you in your own account or in a trust arrangement. With trust arrangements, if something went wrong, our usual speedy service will take longer - up to three months - as we have to look at the arrangement between the providers and make sure we are paying money to the right person.
Does it matter what my account is called?
Not a bit. Pots, pockets, vaults or spaces - no matter the catchy title, all that matters is who holds your money and how it is held. You might find that money you hold in different apps is in accounts with the same bank, so remember that the £85,000 limit applies across all the accounts you hold with them.
The good news is that all the information you need is usually clearly labelled - it can just be a bit confusing if you're new to it. You can always use our bank and savings protection checker if you want to check the protection you have for your hard-earned savings, ask your provider directly or get in touch if you need to know more.