Welcome to the CMC newsletters from FSCS. We'll try to send these quarterly, and more frequently if the need arises. Read the most recent newsletter below, and click on the links at the bottom of the page to download older issues as pdf files.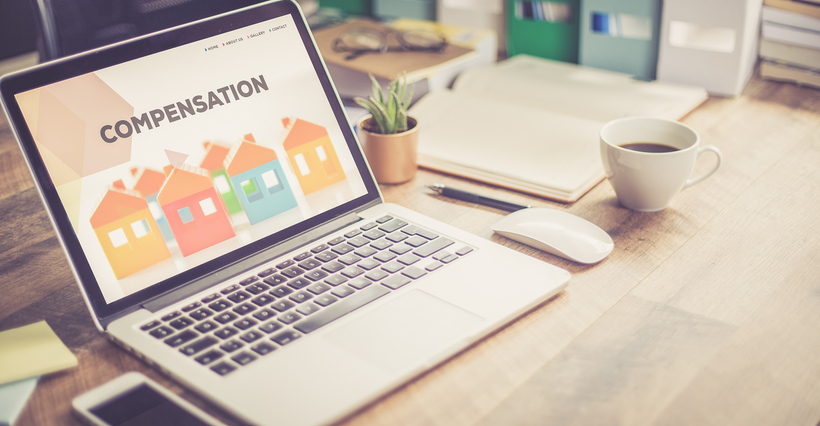 18 May 2020 update

Faster, more efficient claims submissions – online identity verification is here!
Thank you for continuing to work for our customers throughout the challenges we are all facing. We are working hard to improve the way we provide our services despite the changes and are pleased to announce an exciting development.
As you're aware, identity and address verification documents are key to supporting FSCS claim applications. However, some customers lack the technology or mobility to easily send these to us, which can slow down the claims process – and with Covid-19 restrictions, may even derail applications altogether. Now more than ever, customers need to easily access our services, so we're pleased to introduce an online solution that meets our data and privacy needs, while improving the online claims journey for our CMCs and customers.
From Wednesday 20th May, when you enter the customer's name, date of birth and address to begin an online claim, this will automatically trigger a search against several databases, to try to validate their identity. If the customer's details don't pass for some reason (for example, if their address doesn't match the one on the national register) we will still need to ask for copies of their identity documents as we do now. If the customer does pass the automated identity check, there will be no prompt or need to upload proof of identity copies, and you can proceed with the claim. Please see the examples below.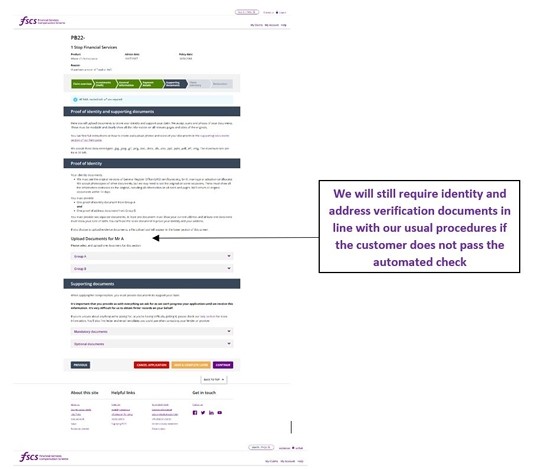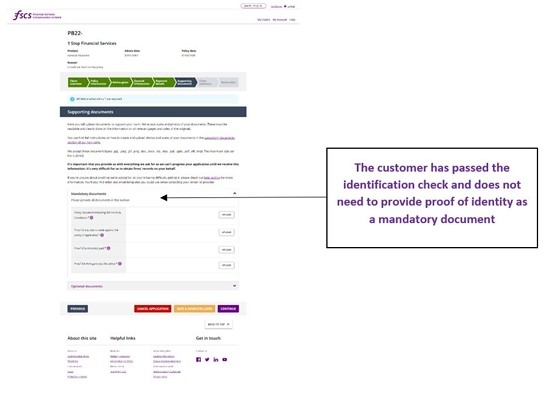 This change aims to make it simpler and easier to submit your claims online. We hope you enjoy this simpler, more efficient online claims journey.
Back issues
Download previous newsletters as pdf files below.
April 2020 - pdf 0.07MB
March 2020 - pdf 0.8MB
Christmas 2019 - pdf 0.7MB
Welcome PPI update - pdf 0.01MB
November 2019 - pdf 1.1MB
June 2019 - pdf 0.3MB
Older issues are available by contacting us at rep@fscs.org.uk